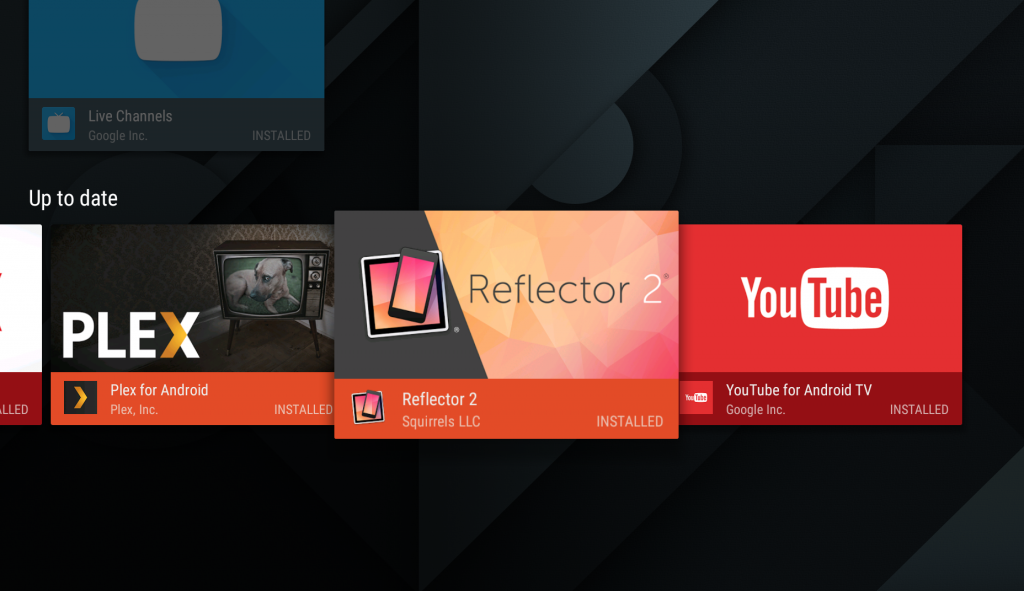 We're excited to announce that Reflector 2 is available on Android TV for the first time. Users can now enjoy the same Reflector mirroring experience on their TV screen that they're accustomed to on their computer screens.
Newer Sony, Sharp and Phillips TVs come equipped with the Android operating system. In addition, Reflector is compatible with any set-top box using Android TV.
It's now possible to mirror and stream content from a wide range of devices directly to your TV screen. Devices include:
Mirroring provides a real-time view of mobile devices on the TV. Streaming allows users to play movies, music and any other type of media files through the TV, wirelessly.
How to get Reflector 2 for Android
Download Reflector 2 for Android ($6.99) by visiting the Google Play store on your TV. Our recent updates include quality enhancements, many miscellaneous bug fixes, Android TV compatibility and YouTube, Vimeo and Hulu streaming support.
It's safe to say this is a pretty major Reflector for Android update. Enjoy!