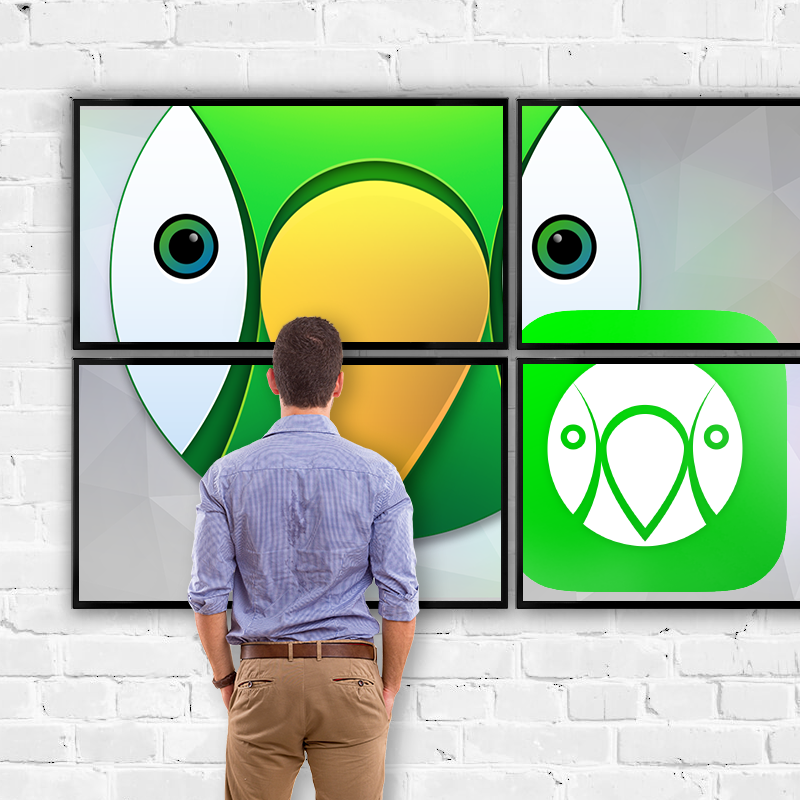 Digital signage is part of our everyday lives. It's found on screens in malls, airports, car dealerships, restaurants, universities and sports venues. Marketers spend hours carefully crafting attention-grabbing messaging to promote deals, features, offers, rewards or events.
The AirParrot 2 and AirParrot Remote combo makes it really easy to deliver your digital signage across multiple screens simultaneously.
AirParrot 2 ($12.99) lets you stream all of your great content from one computer to multiple digital displays at once! Even better, our new AirParrot Remote iOS app ($6.99) lets you build repeating playlists in AirParrot so you can press play and walk away while your digital signage is on display all day. Did we just rhyme?
Any Apple TV, Chromecast or Reflector-enabled device can receive AirParrot 2 connections. As long as you have AirParrot 2 running on one computer, you can use AirParrot Remote to create the playlist and select the destinations for that playlist all from the palm of your hand.
We do this in the office all the time. Except instead of digital ads, we create photo collages of our Photoshop Friday battles to put on display for all of our visitors. Those Photoshop Friday collaborations can get pretty….weird. We included one of the photos below for your entertainment.
Learn more about the AirParrot 2 desktop mirroring/streaming app and the AirParrot Remote iOS app. You can grab AirParrot 2 from our website (or a free trial) and AirParrot Remote from the Apple App Store.