Screen-sharing is now a must-have feature of common rooms and public meeting spaces. It's 2016. Our entire lives seem to revolve around our computers, but computers are inherently personal. When it's time to show friends, family or coworkers what's happening on those little computer screens, our infrastructure always seems to fall short.
We created the new Ditto screen-sharing service to make sure that's not a problem anymore.
It's simple:
Any room that has an Apple TV or Chromecast can sign up for a Ditto subscription
Ditto assigns that room a unique code word
Anybody with a Mac or PC can instantly (and wirelessly) share their screen to the big screen by entering that code word into connect.goditto.com
Cross-platform connections
Believe it or not, Mac users can wirelessly connect to Chromecasts, and PC users can wirelessly connect to Apple TVs. And vice versa.
Unlimited screen sharing
Ditto brings screen-sharing to an unlimited number of users because a subscription to the service runs on a room-by-room basis, not a user-by-user basis. This eliminates the need to spend thousands of dollars on individual user licenses.
Wireless screen sharing
We mentioned that it's 2016, right? Wires and cords are no longer required to share content to the big screen. Things we recommend doing with those old cables:
Cut them
Throw them in the closet
Fashion them into abstract jewelry
Bury them in a time capsule but never dig the time capsule up again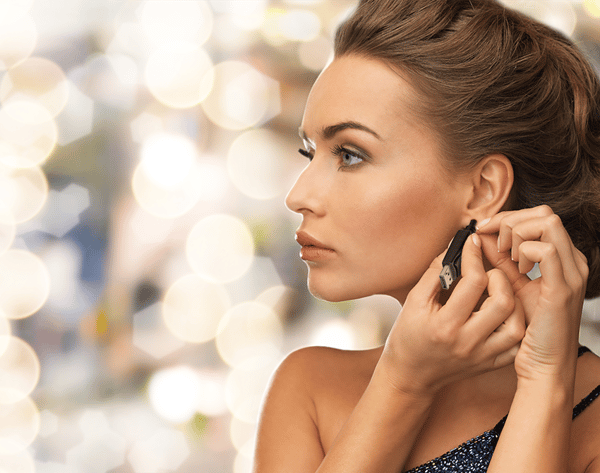 Really, the list goes on. Just don't use them to try to establish a restrictive, tangled, incompatible wire-based computer connection. Whew, onward!
Intuitive screen sharing
Are you in a building with multiple Apple TVs or Chromecasts? No problem! Ditto knows which Apple TV or Chromecast to connect your computer screen to the moment you enter the room's code word at connect.goditto.com. So you don't have to scroll through an endless list of AirPlay/Cast receivers and determine which one to select.
Full screen or app-specific screen-sharing
Upon connection, Ditto gives you the option to share your entire computer display or a single window/app to the Apple TV or Chromecast. This helps remove distractions and ensures that the other people in the common room don't see anything they shouldn't. Privacy matters!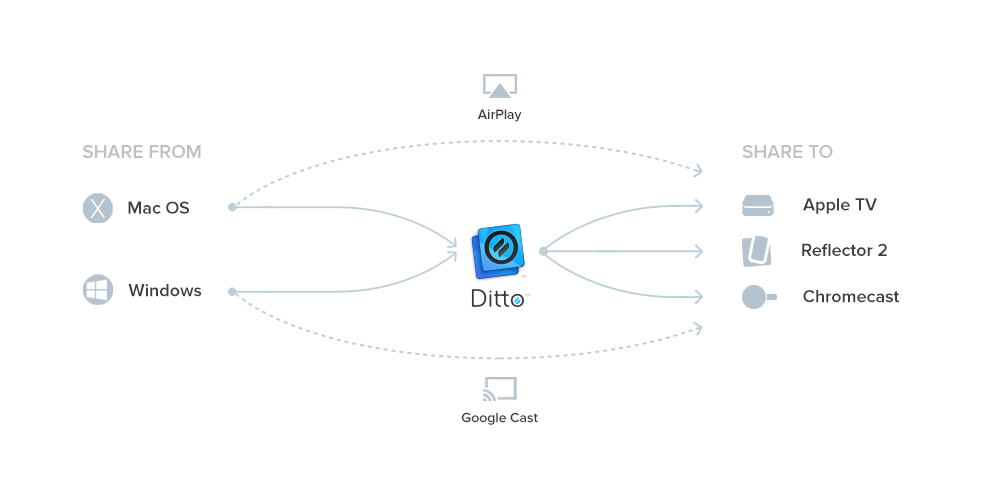 Ditto screen sharing
Any peer, guest or friend can walk into the shared common area and instantly show their Mac or PC screen on the Chromecast/Apple TV-connected display.
To bring the Ditto screen-sharing service to your common room or shared meeting space, visit www.goditto.com.