Make sure the next hotel you book for a business meeting or corporate event is equipped with a screen-sharing solution that can accommodate the needs of you and your business partners.
Meeting organizers prioritize location, space and basic amenities such as food, refreshments and seating when selecting a hotel for business gatherings. These elements are essential, but any good meeting space in today's tech-driven world must have screen-sharing capabilities.
Can you recall your last business meeting that was computer-less? Didn't think so. When coordinating business meetings with Guest Services, request a conference room that's equipped with the Ditto screen-sharing service.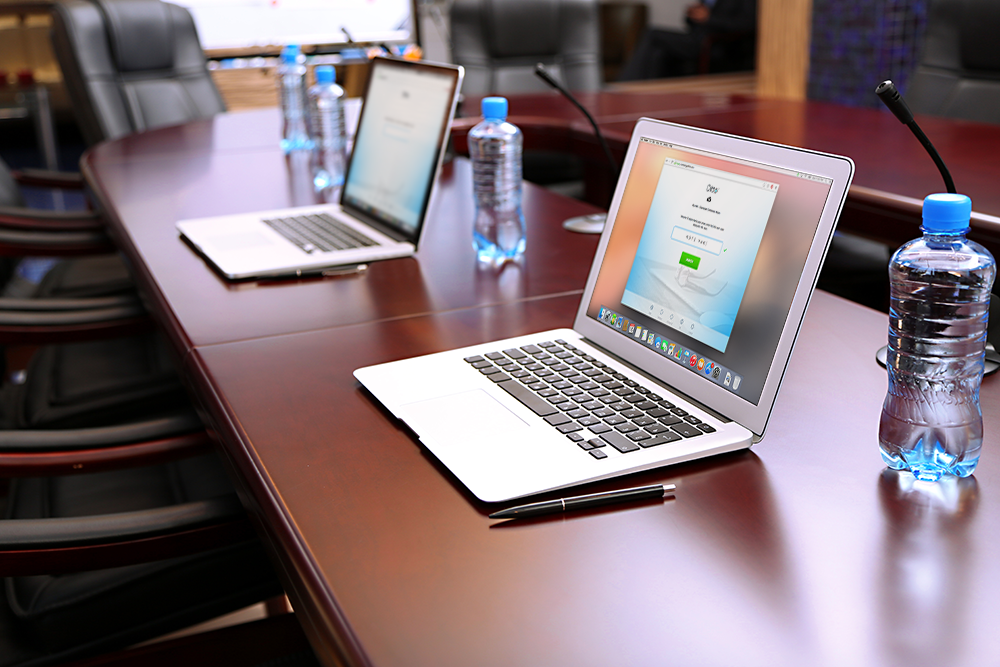 Ditto makes screen sharing in hotel conference rooms and meeting spaces easier than ever before. Anyone with a Mac or PC can immediately – and wirelessly – share their computer screen to the big screen in a Ditto-enabled room.
Screen sharing is often confusing, inconsistent and everything but intuitive. With Ditto, it's easy.
How Ditto works
It's simple. Ditto assigns a unique code to the hotel conference room. Any hotel guest can walk into the room and immediately share their Mac or PC screen simply by visiting connect.goditto.com and entering the room's unique Ditto code.
Ditto can be used in any hotel room that has an Apple TV, Chromecast or Reflector-connected display. The guest's computer is the screen sender. The Apple TV, Chromecast or Reflector-connected display is the screen receiver.
After entering the code, Ditto runs a lightweight application on the user's Mac or PC that automatically sends the computer screen to the appropriate TV or display. When the user is done sharing, he or she must simply close out of the application. The app is then wiped from the user's computer. It's that easy.
Unlimited screen sharing
Ditto brings completely unlimited screen sharing to any hotel meeting space and doesn't require additional hardware, software or permissions for the meeting guests. No more wires. No more connection confusion.
Cross-platform connections
Mac users can wirelessly connect to Chromecast receivers, PC users can wirelessly connect to Apple TV receivers and vice versa.
Go Ditto
Be sure to request the Ditto screen-sharing service the next time your business uses a hotel as a corporate event venue.
If you would like to learn more about Ditto, visit www.goditto.com. Or, email our sales specialist Danielle Walker at dwalker@goditto.com.