Recording the screen of any iPhone or iPad running iOS 10 is simple with the Reflector screen-sharing software.
Once you wirelessly connect your iOS 10 device to your Mac or PC, simply press the "Record" button on the iOS 10 device on your computer (shown below). Alternatively, you can begin recording an iPhone or iPad from the Reflector menu (also shown below).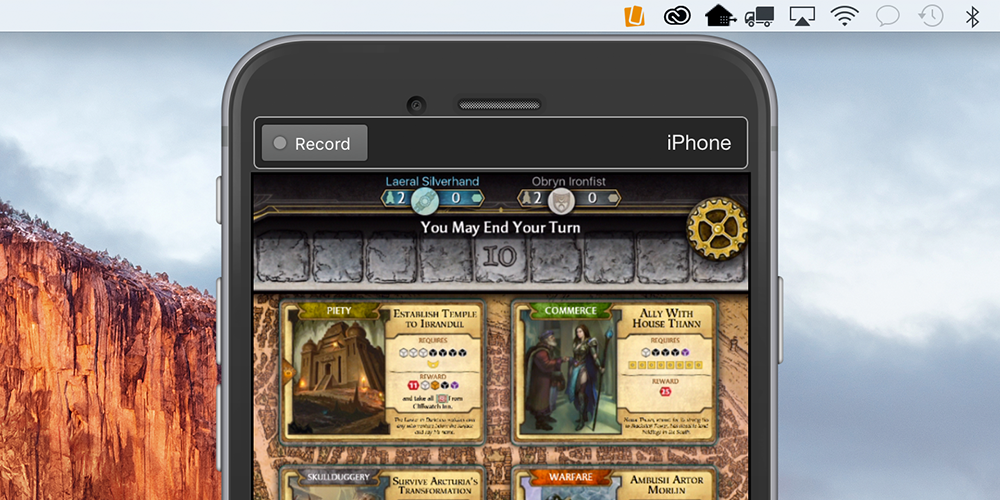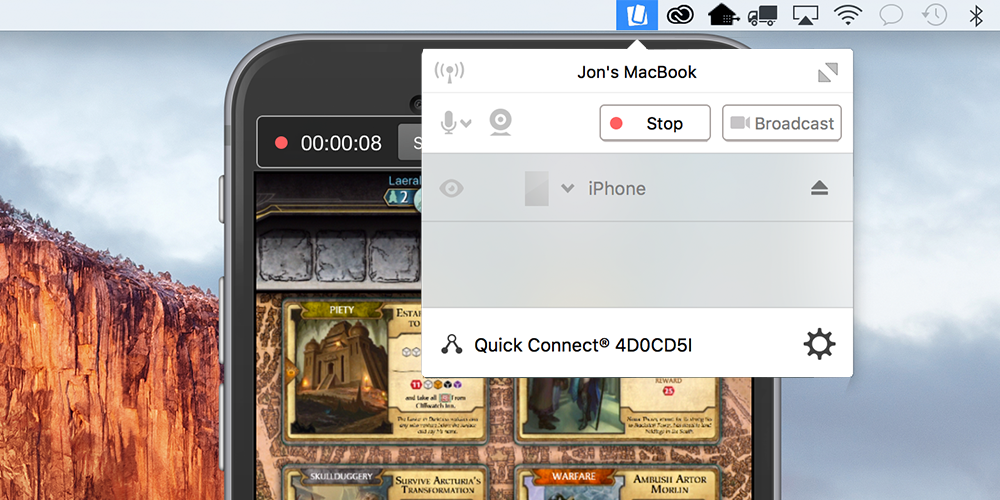 Once you are done recording your iOS device, simply press the "Stop" button. Then select where to save the mp4 file on your Mac or PC.
Reflector provides voiceover support so you can include your voice with a device recording. This feature is often used in tutorials, presentations, lesson plans and mobile app reviews. In addition, you can enable your Facetime HD Webcam from the Reflector menu to include a video of yourself with the mobile device recording.
Pro tip: You can connect and record multiple iOS devices at the same time. This is ideal for educators and mobile gamers who may need to display and record multiple devices simultaneously.