Our "Recorded with Reflector" gameplay video of the week is Super Mario Run. You can download this app for free in the App Store or pre-register for it in the Google Play Store.
How to record with Reflector 2:
1. Wirelessly connect your iOS device to your Mac or PC.
Pro tip: You can also mirror and record Android gameplay to Reflector using the built-in Google Home Cast technology on your Android device.
2. There are two ways to record your mobile device once it's wirelessly mirrored to the Reflector software on your computer. You may click the "Record" button on the top right of the mirrored device (shown below). Alternatively, you can begin recording from within the Reflector menu (the little orange icon at the top of the image below).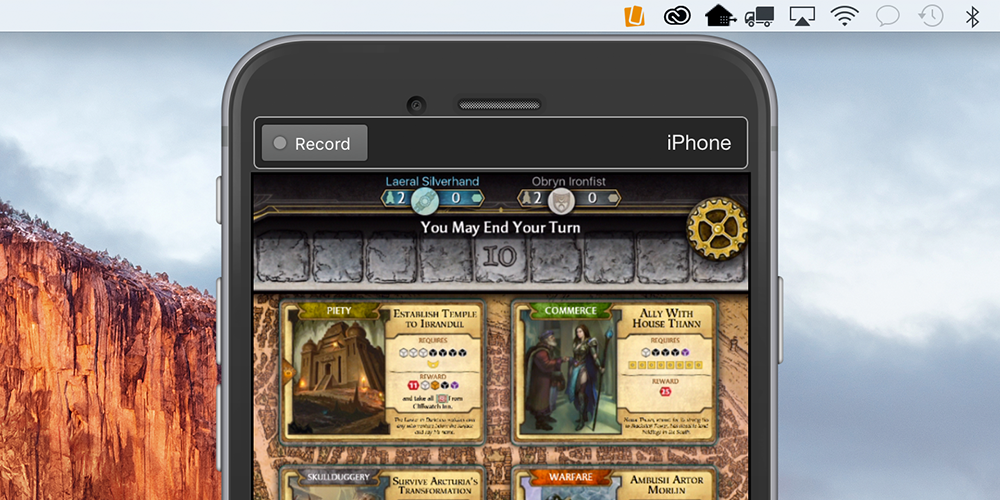 3. Once you are done recording your iOS device, press the "Stop" button. Then select where to save the MP4 file on your Mac or PC.
Learn more about the Reflector 2 screen-mirroring app.