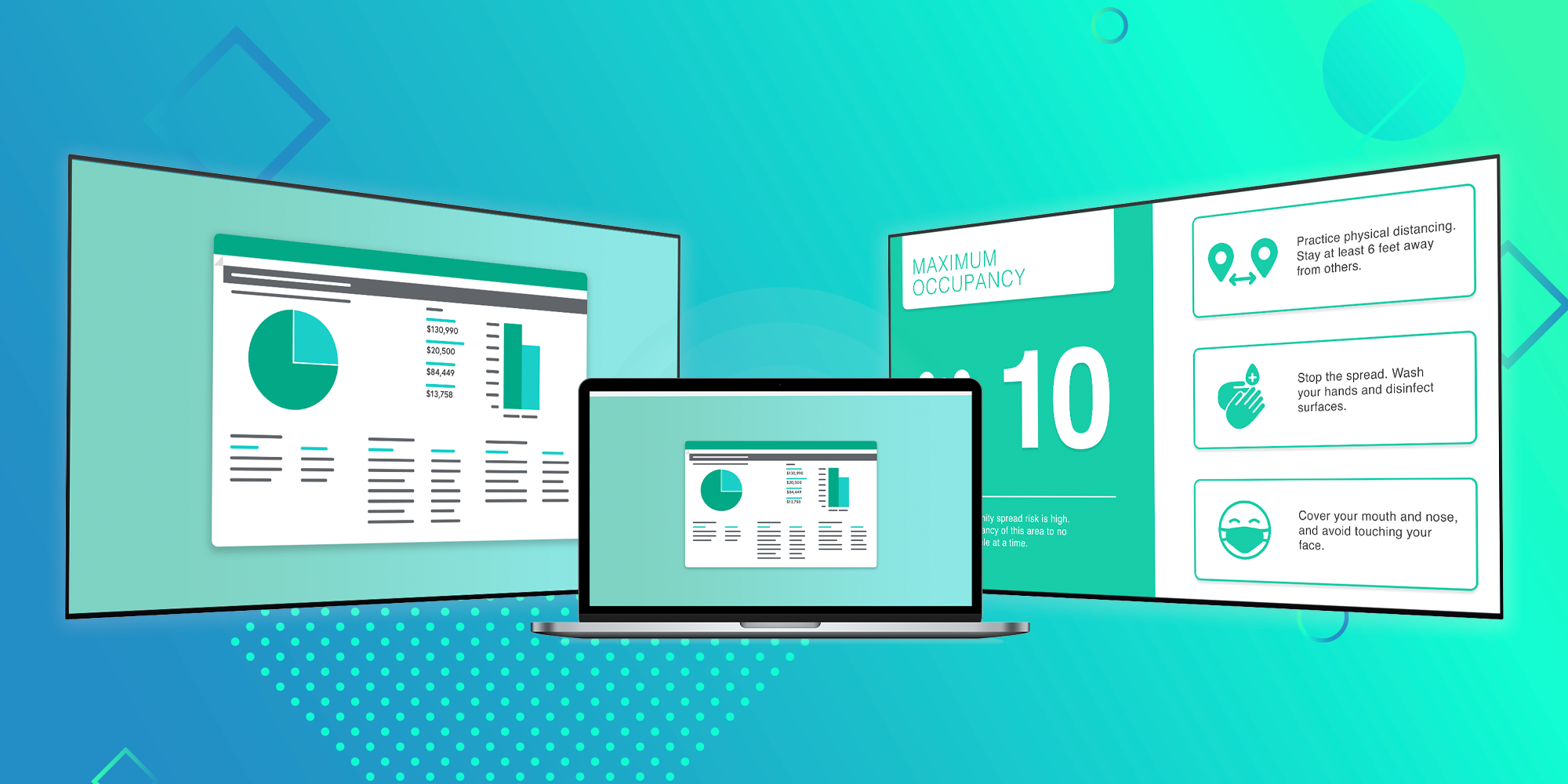 A sobering fact: Over half of employees are worried about exposure to the coronavirus when they return to work.1
A harsh reality: Up to 80% of all infections are spread by direct hand contact with humans and contaminated surfaces.2
A tough question: Is your workplace safe?
Here's the good news: There are easy, low-cost ways technology can make your workplace safer.
Learn how to keep employees safe when they return to work.
Use this short guide to discover how you can reduce the amount of shared touchpoints to keep your employees healthy and your workplace safe. Learn how screen mirroring and digital signage technology significantly reduce contact and make it easy to communicate critical health and safety information. Stop the spread of COVID-19 without sacrificing productivity and in-person collaboration.
Tech can decrease the spread. Download the free guide to learn how.
Sources:
https://www.ehstoday.com/covid19/article/21130371/50-of-us-employees-worry-about-workplace-exposure-to-covid19