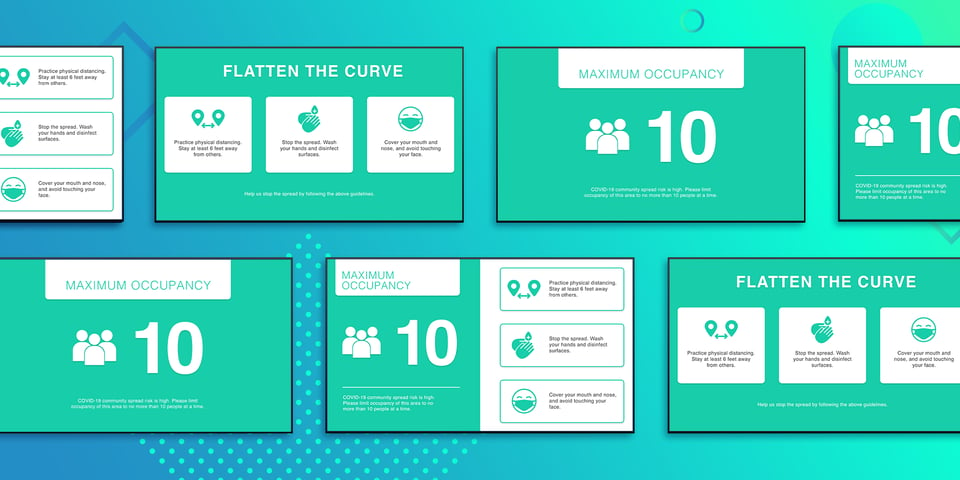 The latest digital signage templates added to Ditto are specially designed to promote coronavirus policy awareness. These new COVID-19 templates will help companies keep people safe as employees and customers return during the coronavirus pandemic.
Our new Ditto digital signage templates help make sure your office policies regarding coronavirus/COVID-19 are absolutely clear to guests and visitors. Reinforce your message. Drive it into people's minds. It's your responsibility to keep people safe. Digital signage helps do this every step of the way.
Use the new Ditto coronavirus layouts to keep everyone informed and on the same page.
Clearly display how many people are allowed in an area at any given time. Reinforce safety rules and encourage best practices. It's easy to edit each of these designs in accordance to your company policy. Customize numbers, colors, descriptions and safety rules.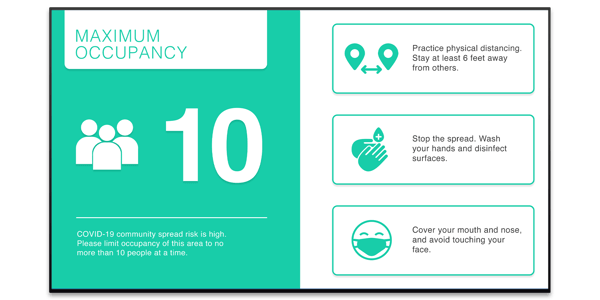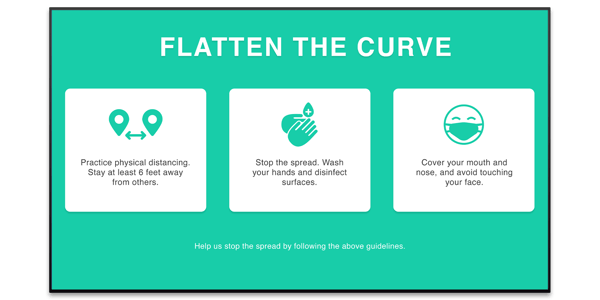 These new Ditto digital signage layouts include:
Maximum occupancy number
Description of occupancy procedures
COVID-19 safety rules
Find these COVID-19 digital signage layouts in the Ditto Account Portal and edit as needed. Help reduce the spread and reinforce the message with your signage. It's just one more way to keep people safe at work.