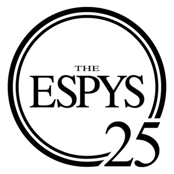 When's the only time Kevin Durant, Tom Brady, Simone Biles and Serena Williams will all be in the same room together? That's right…at the Excellence in Sports Performance Yearly Awards. We're convinced our invite got lost in the mail.
This year, two-time Super Bowl champion Peyton Manning will take the stage to help hand out awards that recognize individual and team athletic achievement. Comedians and Hollywood stars usually take on the responsibility of hosting such an event. However, Manning will be the first athlete in ten years to host the ESPYs after LeBron James co-hosted with Jimmy Kimmel in 2007.
If this hosting gig is anything like Manning's SNL hosting appearance in 2007, he's sure to have the Microsoft Theater (and nation) laughing. We can only hope that Herb Alpert's "Casino Royale" will be playing as Manning walks off the stage (Locker Room sketch, anyone?).
Grab your popcorn, grab your tissues (for the acceptance speech feels, of course) and grab your computer, because we are bringing you four ways (plus a bonus tip) to stream the event without cable!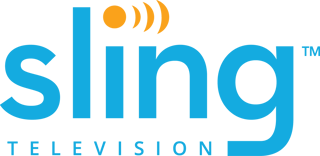 Sling TV is one of the top ways cord cutters can stream live TV without a cable subscription. Subscribers who choose the Sling Orange package ($20/mo.) have access to the Broadcast Extra bundle ($5/mo.) to watch live local broadcast channels, including ABC. Only want to use this service to watch the ESPYs? You can try it free for 7 days!
Note: You can only stream ABC Live through Sling TV in select markets around the country. These areas include Chicago, Fresno, Houston, Los Angeles, New York, Philadelphia, Raleigh-Durham and San Francisco. If you live in one of these areas, the ABC live stream will be accessible.
One of the newest solutions for cord cutters is DirecTV NOW by AT&T. This online streaming service offers you more than 60 TV channels, including ABC, for $35/mo. without a contract (or you can try it free for seven days). You can use this service on most streaming devices, including computers and mobile devices.

PlayStation Vue brings another streaming option to cord cutters trying to watch their favorite shows without cable. You can watch the ESPYs with this solution if you live in a market where Sony has the right to carry live feeds of some of the major networks including ABC at just $40/mo. However, if you do not live in one of those areas, you'll need to catch the event over-the-air. You can determine your local channel availability by entering your zip code here.

Over-the-Air Broadcast
Don't forget the old-fashioned way! Since ABC broadcasts over-the-air (OTA), it's free to watch with a digital antenna if you live in range of an affiliate. Here's how to choose the best antenna for you.
Pro tip:
Finding ways to stream live TV is only half the battle for cord cutters. After all, nobody wants to watch Peyton Manning hand out an award on a tiny computer screen. Download AirParrot 2 on your Mac or PC to wirelessly mirror that live broadcast from your computer directly to an Apple TV or Chromecast.
Use Sling TV app or DirecTV Now in the Chrome, Safari and Firefox browser to stream the event. Then open AirParrot and select your browser as the "From" option. Select your Apple TV or Chromecast as the "To" option. This will allow you to experience all the action on the big screen.

Watch the 25th Annual ESPY Awards Online:
Wednesday, July 12
8 p.m. EST
Host: Peyton Manning
ABC