It's Memorial Day weekend, which means it's time for family, food and (hopefully) good weather, but for some, it's time to watch cars go around a 2.5-mile track 200 times. Coverage of the 101st running of the Indianapolis 500 begins Sunday, May 28th at 11 a.m. ET on ABC.
Billed as "The Greatest Spectacle in Racing," the Indianapolis 500 (also known as the Indy 500) is one of the most popular automobile races of all time. Millions of people tune in to watch the Indy 500 broadcast, while more than 250,000 people travel to the Indianapolis Motor Speedway to experience it firsthand.
Scott Dixon, Ed Carpenter, Alexander Rossi and more are ready to put the pedal to the metal and take on the 500 miles/200 laps/805km. So the question is, if they're ready, are you?
Here are a few streaming (and mirroring) solutions to get you prepared for the big race.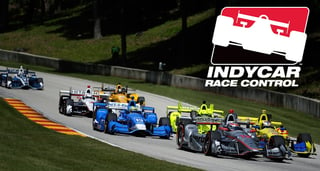 IndyCar Race Control is the best (and free!) option for cord cutters, and it gives viewers live scoring and updates throughout the day. No cable subscription required.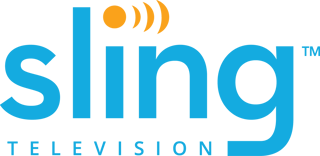 Sling TV is one of the best ways for cord cutters to stream live TV without a cable subscription. Subscribers can choose the Broadcast Extra package ($5/mo.) on top of their Sling Orange package ($20/mo.) to have access to ABC. However, if you only want to use Sling TV for the Indy 500, you can try Sling TV free for seven days.
You can also use your Sling TV Orange account to watch the Indy 500 on WatchESPN. All you need to do is go to www.espn.com/watch and log in with your Sling TV credentials.
One of the newest solutions for cord cutters is DirecTV NOW by AT&T. This online streaming service offers more than 60 TV channels, including ABC, for $35/mo. without a contract. You can also try it free for seven days. The service is available on most streaming devices including computers and mobile devices.

Good news, PlayStation owners! You can watch your favorite driver right from your gaming console. PlayStation Vue offers a large package of channels including ABC, which is what you need to watch the Indy 500. The package starts at $29.99/mo. and does not require a contract. This service is compatible with PlayStation 3 and PlayStation 4. Try it free!
Note: Channel availability, pricing and supported devices are subject to change and may vary by location.

SN Now is a live streaming service that allows viewers to watch coverage of all Verizon IndyCar series races, including the Indy 500. You can purchase this service for $24.99/mo., however, if you already subscribe to Sportsnet, SN Now is available at no additional cost.
Indy 500 viewing pro tip:
Finding ways to stream live TV is only half the battle for cord cutters. After all, nobody wants to watch the last lap of the historic Indy 500 with a roomful of people crowded around a tiny computer screen. Download AirParrot 2 on your Mac or PC to wirelessly mirror that live broadcast from your computer directly to an Apple TV or Chromecast.

Enter http://racecontrol.indycar.com in your Chrome or Firefox browser, or log in to your Sling TV, DirecTV NOW or SN Now account to stream the event. Then open AirParrot and select your browser as the "From" option. Select your Apple TV or Chromecast as the "To" option. This will allow you to experience all the action on the big screen.
Learn more about the AirParrot 2 desktop mirroring/streaming app.