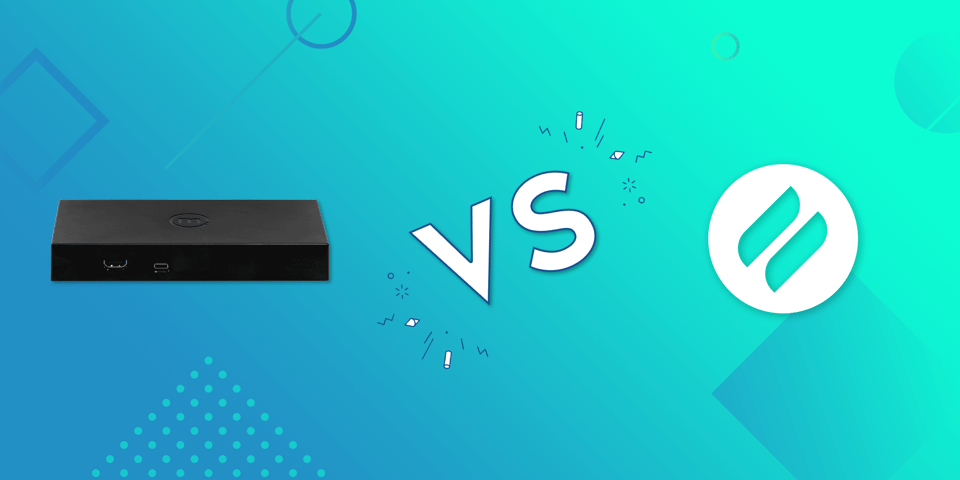 Finding a new wireless device presentation solution is no small task. It's easy to get lost in the details that determine success or failure. We created an in-depth comparison of two wireless presentation solutions — Ditto and Mersive Solstice Pods — to give you the details you need to make an informed decision fast.
Read the full Ditto vs. Mersive Solstice Pods breakdown here.
You probably have a list of criteria that must be met before adopting technology organization-wide. Compatibility, ease of use, management and price all come to mind. Throughout your research, ask yourself how each product meets these criteria — and how they'll affect your workplace.
Ask yourself these questions when comparing Ditto and Mersive Solstice Pods:
By the way, we offer detailed answers to each of these in our complete Ditto vs. Mersive Solstice review. Chock-full of research, tech specs, pros and cons, it gives a balanced comparison between the two products.
1. Compatibility
How compatible is Ditto or Mersive Solstice with my devices? Do they actually meet my organization's needs?
2. Ease of Use
Is Ditto or Mersive Solstice easy to use for even the most timid technology user? How cohesive and consistent are they between different devices and platforms?
3. Management
How easy is it for the IT team to deploy Ditto or Mersive Solstice? How much effort does setup, testing and maintenance take for each device?
4. Cost
What's the one-year cost-to-own? What's the five-year cost-to-own? How will I see a return on my investment?
Get the answers to all of these questions in our comprehensive Ditto vs. Mersive Solstice breakdown.
Get the facts