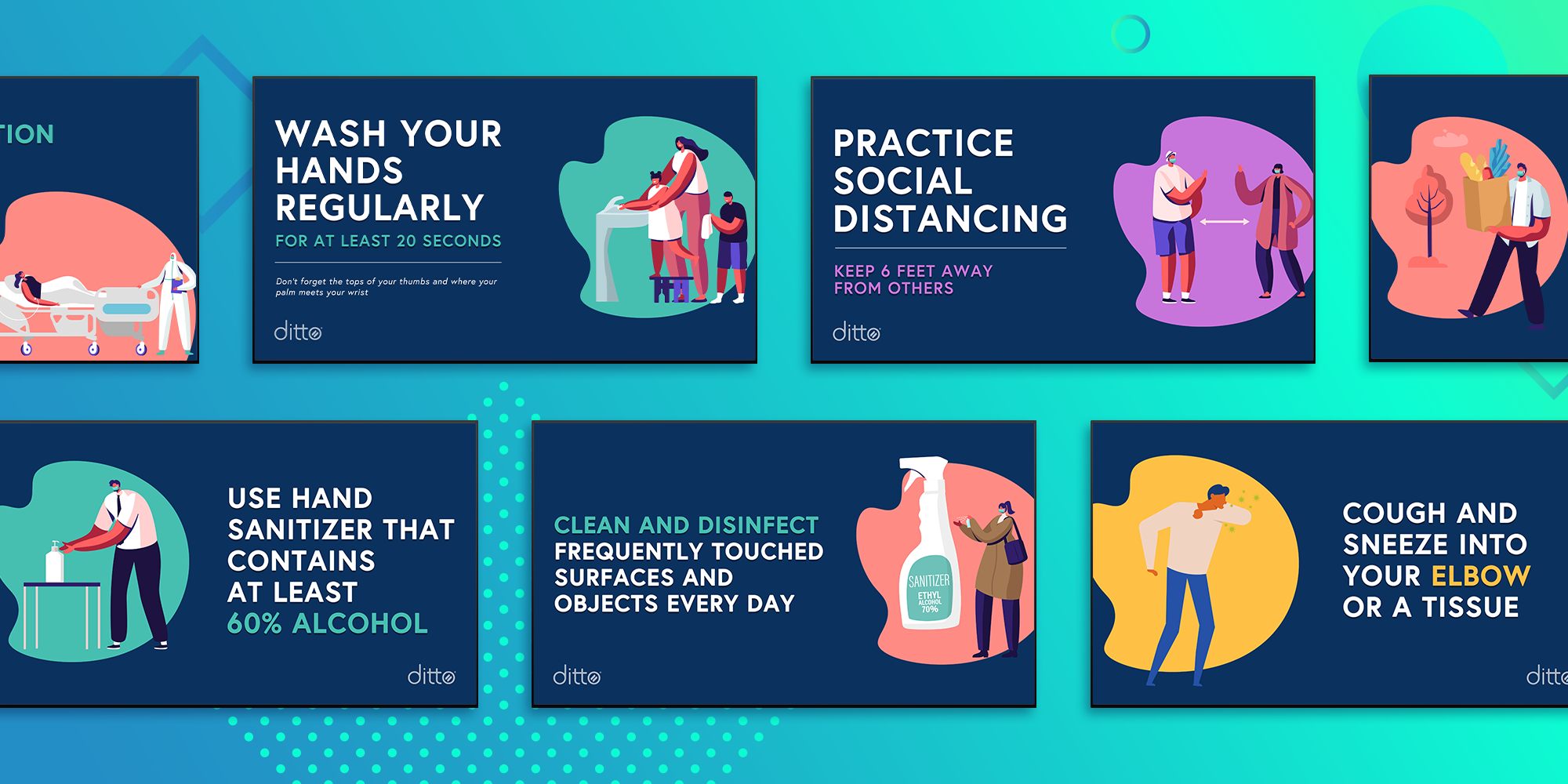 The coronavirus pandemic has people concerned about public interactions and returning to work. Welcome to life in the age of COVID-19.
The good news is that people trust their employers to get them back to work safely. Employers must be proactive to meet those expectations.
One way to do that is by sharing COVID-19 safety tips on the screens in your buildings. We created a number of assets featuring various health and safety tips so you don't have to.
Share these health and safety assets on all your displays with a digital signage solution like Ditto. We created 14 free digital signage assets. Here's a quick preview: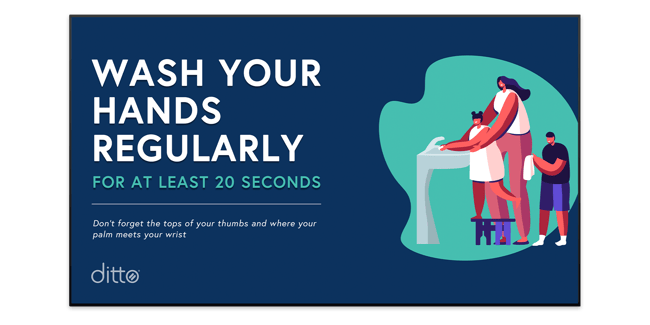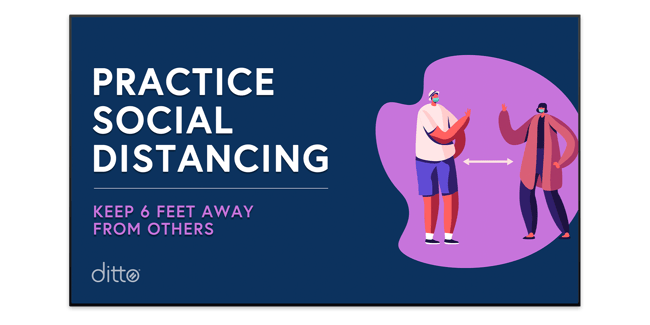 With instructions straight from the World Health Organization (WHO) and Centers for Disease Control (CDC), these digital signage assets help keep people safe and informed.
Get All 14 FREE Coronavirus Digital Signage Assets:
Get the free COVID-19 safety digital signage assets here.
Provide the right information at the right time. Your signage can make a difference and keep people healthy.