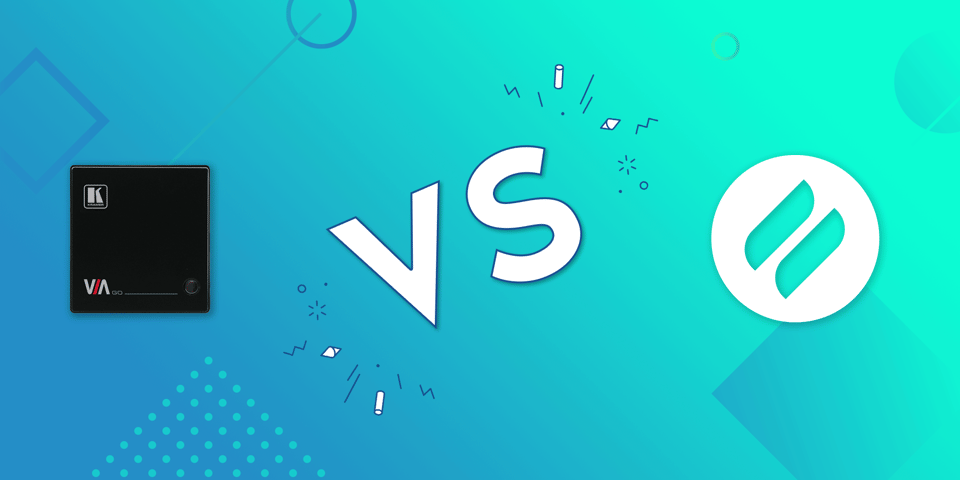 Finding the right wireless presentation technology that works for you and your organization is daunting. We're here to help.
We reviewed two wireless presentation solutions, Ditto and Kramer VIA GO, and compiled all our notes in an in-depth breakdown of them. Get all the details you need to make an informed decision fast.
Three main questions should guide your research to make sure you know what you're getting in each product.
The top three things to know about Ditto and Kramer VIA GO:
Get answers to each of these questions in our complete Ditto vs. Kramer VIA GO review. It's full of research, tech specs and specific examples to give a balanced comparison. It answers the questions below and more.
1. User Experience
Are Ditto and Kramer VIA GO easy and consistent to use, or does functionality differ between different devices and platforms? Take note — it could mean the difference between more or less tech support requests. We have the answers.
2. Full Feature Set
Are Ditto and Kramer VIA GO fully featured products? Is additional hardware or software required to get more features and manage devices, or are they all-in-one? See for yourself how much more you may need to buy.
3. Cost
What's the cost-to-own? What's the five-year cost-to-own? Are there upselling tactics or hidden management costs? One of these is an entry-level product. See how they compare.