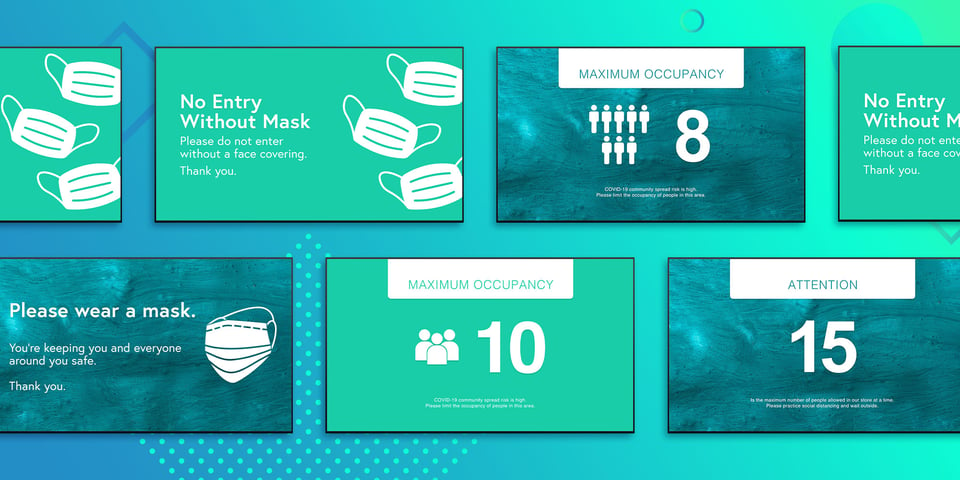 New Ditto digital signage templates have arrived, giving you even more resources to help combat COVID-19. These coronavirus-focused templates give you the messaging you need to encourage healthy practices like wearing face coverings, limiting the occupancy of people inside spaces and more.
Here's what the two new COVID-19 Ditto digital signage templates include:
Maximum occupancy counter: Display the exact number of people safely allowed in any space.
Encourage mask wearing: Promote the use of face coverings within your buildings.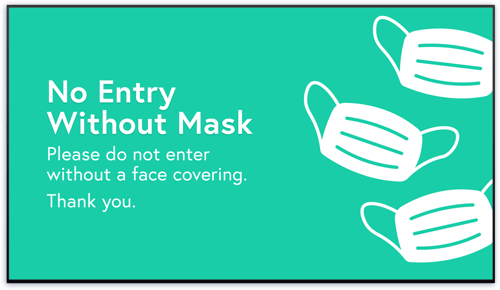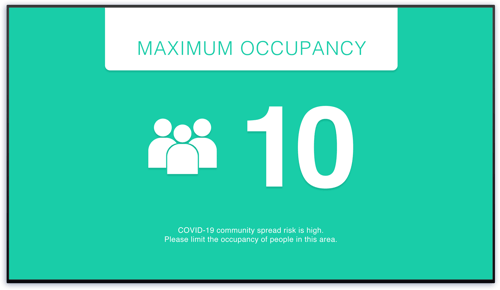 Customize images, colors, backgrounds and text. Fine tune your message to help comply with your COVID-19 policies and keep employees, guests and customers safe. These new digital signage templates and many more are available now in the Ditto account portal.