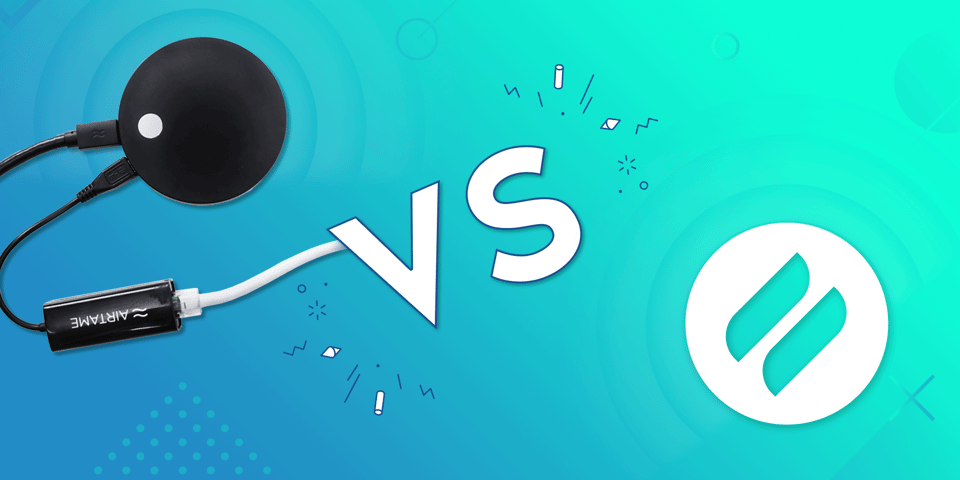 Narrowing down a product search is no easy task. It's necessary to have all the facts to compare one wireless presentation product against another, especially Ditto and Airtame.
If you're stuck in the doldrums researching technology, we can help. Our team compared Ditto and Airtame. No more mind-numbing Google searches for you.
Read the full Ditto vs. Airtame breakdown here.
Ask yourself these questions when comparing Ditto and Airtame:
Get detailed answers to each of these in our Ditto vs. Airtame review. It's a balanced comparison between the two products based on research, tech specs and real-world experiences.
1. User Experience
How easy is Ditto or Airtame to use? Is the experience the same on different devices and platforms, or will users have to learn new actions every time? Will the product create more or less tech support requests?
2. Compatibility
How compatible is Ditto or Airtame with all your devices? Are certain features lacking on different platforms?
3. Connection Quality
Are connections quick and reliable? How does latency compare between Ditto and Airtame?
4. Network Security
Will you have to open ports on your network to use either product? Can Ditto or Airtame work on even the most restricted, secure networks?
5. Cost
What's the cost to own? How about the three-year cost-to-own? Are there upselling tactics or hidden management and replacement costs?
Find answers to these questions and more in our comprehensive Ditto vs. Airtame comparison here.
Get it now