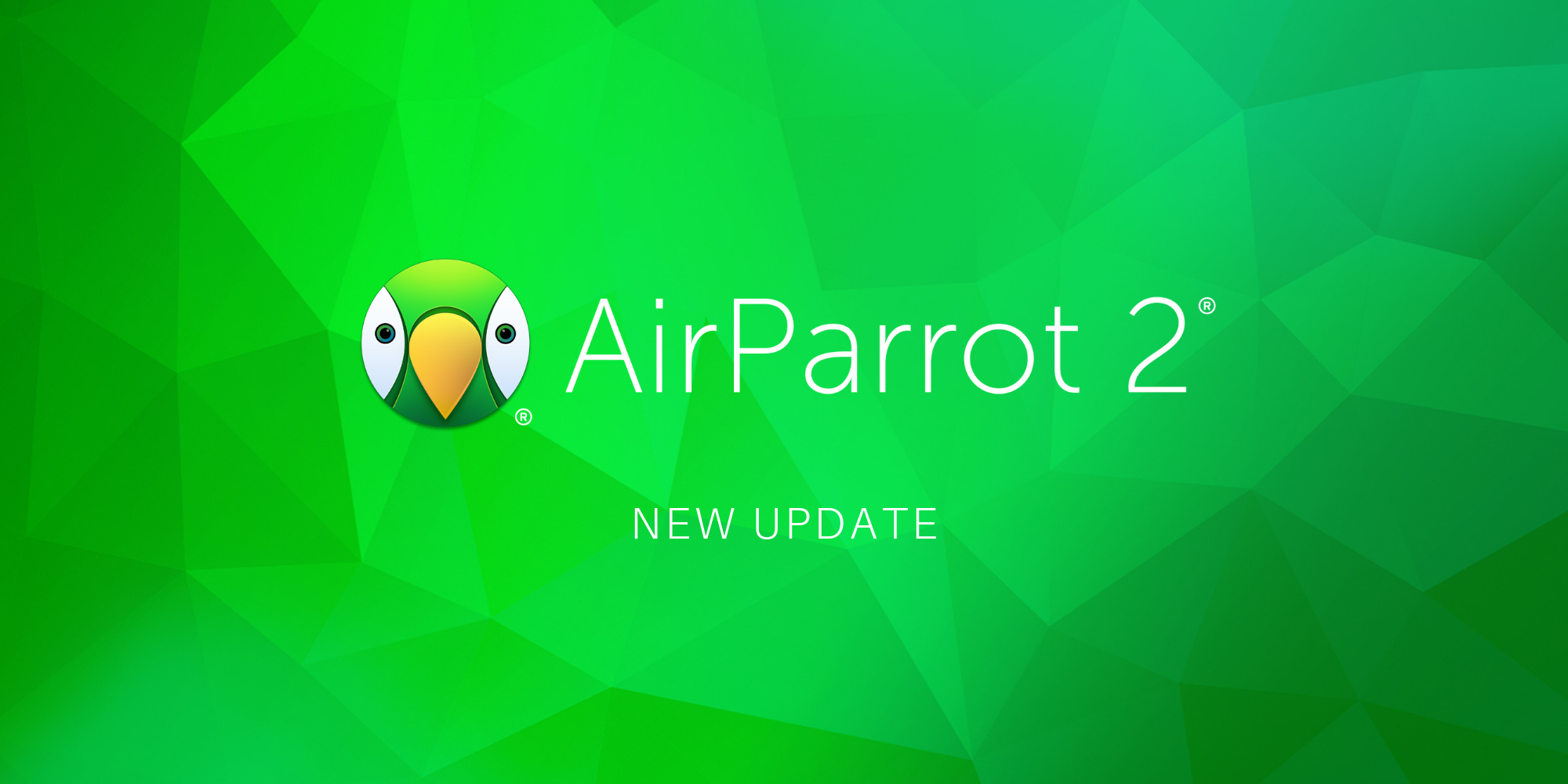 A new AirParrot 2 update is now available for all Mac users.
You can update AirParrot 2 by selecting "Check for Updates" from the AirParrot 2 preferences menu. Additionally, you can download the new version from the AirParrot 2 download page.
View the full breakdown of these updates with HomePod and extended desktop tutorials on our blog.
AirParrot for Mac 2.8.0 update notes:
Added support for streaming media to Apple HomePod
Resolved macOS incompatibility issues with the extended display driver (macOS 10.13 remains unsupported due to a macOS bug. Please upgrade to macOS 10.14.2 or later)
Miscellaneous bug fixes and performance improvements
Visit our Support Portal if you have questions.
Don't forget: Subscribe to our blog so you never miss an update.