It's easy to screen mirror iPad with iPadOS 16. This guide shows you how to wirelessly share content from your iPad to another AirPlay receiver, screen and destination in just a few quick steps. You'll also learn how to maximize iPadOS 16 screen mirroring with a computer app that unlocks greater screen mirroring functionality.
UPDATE: Need to screen mirror iPad with iPadOS 17 instead? Get the new guide for the latest iPad operating system here.
Apple released iPadOS 16 in October 2022 along with the 10th-gen iPad and 6th-gen iPad Pro. Learn how how to screen mirror iPadOS 16 and the newest iPad models right here.

How to Screen Mirror an iPadOS 16 iPad
This tutorial demonstrates how to screen mirror an iPad to a Mac or Windows computer, but the instructions are the same when connecting to other AirPlay receivers as well. Remember to always check that your iPad and the device you want to share to are on the same wifi network.
We are using the Reflector computer software to mirror iPad to a Mac or Windows device. Reflector is a screen mirroring receiver app that is packed with pro tools and features that make it a popular app for people who record instructional videos, teach, live stream mobile games, live stream content creation, develop mobile apps and more..
Before you begin: To screen mirror iPad to Mac or Windows computers, Download, install and open the Reflector app on your computer. Make sure your iPad and Mac/Windows computer are connected to the same wifi network.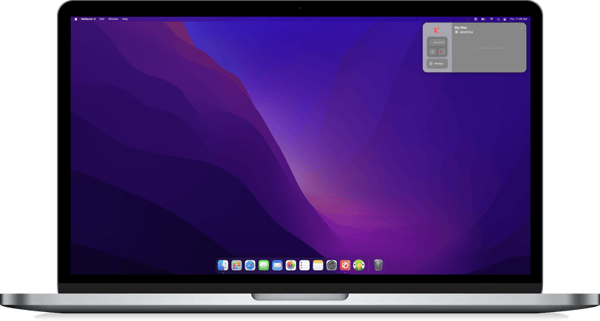 Step 1
Open Control Center on your iPad by swiping down from the top right corner.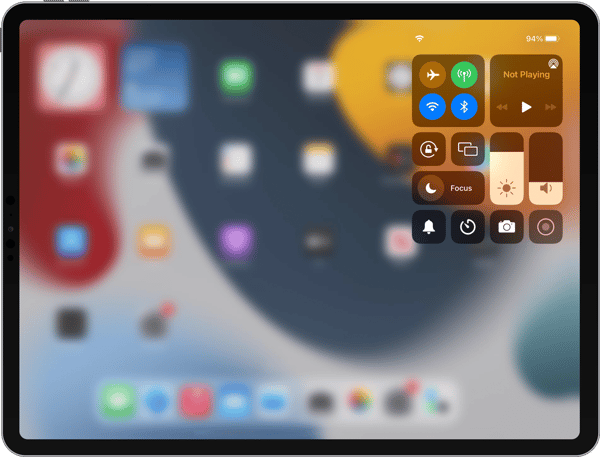 Step 2
Tap the Screen Mirroring button — it's the icon with two overlapping rectangles.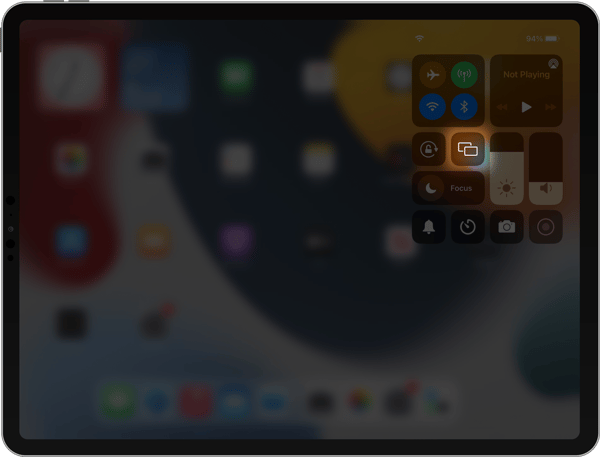 Step 3
Scroll through the list of available AirPlay destinations and select where you want to mirror your screen. If you're using Reflector, this will default to the name of your computer.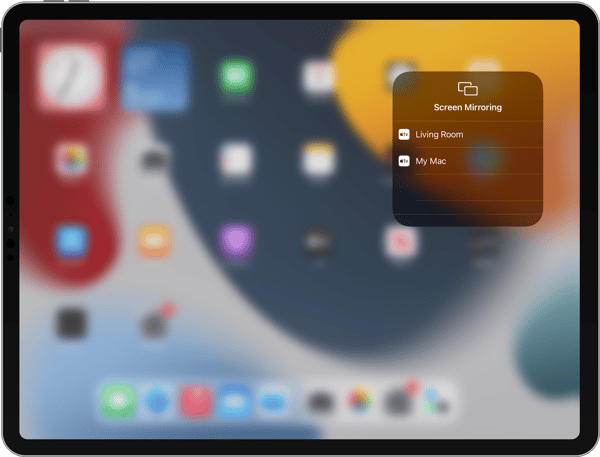 After a moment, your iPadOS 16 iPad will now be screen mirroring to your computer or selected AirPlay receiver.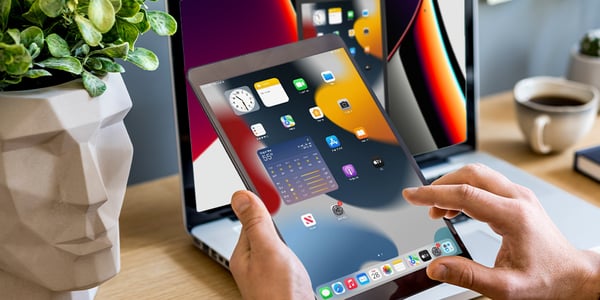 If you want to screen mirror to another AirPlay destination like an Apple TV, the steps to connect remain the same. All you need to do is choose the name of your Apple TV or other AirPlay device from the screen mirroring receiver list in step 6.
Reflector: The AirPlay, Cast and Miracast Receiver


Need to screen mirror a different device? With Reflector, you can also screen mirror iPhone, Android devices and even other computers.
Share wirelessly like a pro at work or school
If you need a professional wireless collaboration solution for the places people meet, learn and present, we recommend Ditto. Ditto brings cross-platform multi-display and multi-device screen mirroring capabilities. It's the best and easiest way to share all of your devices in collaborative environments. Better yet, Ditto is trusted by some of the biggest names in tech and education. Try Ditto free for 30 days and check out a Ditto overview video below.



Related Reading
Get Reflector today to screen mirror all of your devices to the big screen.
Get the best AirPlay receiver software for Mac and Windows.
Download the Reflector app today.
BUY
$19.99
Last updated 4/21/2023