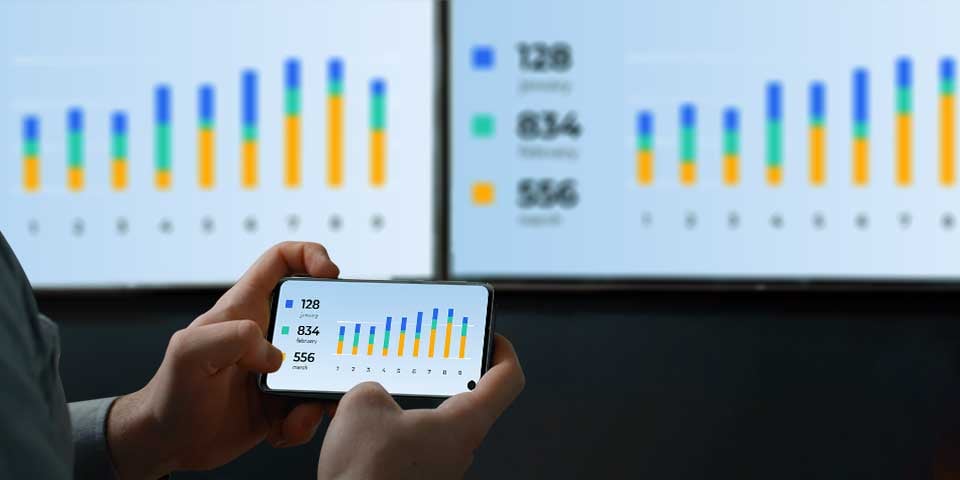 Screen mirroring your Android device to all the Apple TVs in your space is a great way to share content during meetings, class sessions, presentations and more.
Unfortunately, Android devices do not have native AirPlay technology that enables screen mirroring to Apple TVs. Luckily, you can use Ditto to wirelessly share your Android screen to one or more Apple TVs. Ditto provides a quick and seamless way to share your device to multiple displays simultaneously without extra hardware.
Become a screen mirroring expert. Read The Ultimate Screen Mirroring Guide.
How to use Ditto to screen mirror your Android device to multiple Apple TVs
A brief setup is required before you can begin. This should take about 10 minutes.
You need three things to wirelessly share an Android phone or tablet to multiple Apple TVs simultaneously:
Apple TVs
Android device
First, you need to create your Ditto account. Then, set up Ditto on every Apple TV you want to mirror your Android device to. Learn how to set up Ditto here.
Prefer a video tutorial instead? Watch the Ditto setup video:
You'll need to add each Apple TV as a receiver in your Ditto Account Portal and group the Apple TVs together as part of the same "Ditto room."
Follow the step-by-step instructions to group your Apple TVs.
Now you're ready to wirelessly cast your Android device to multiple Apple TVs. Ditto works with popular Android devices like Samsung Galaxy phones, Samsung Galaxy Tabs, Google Pixel phones and many more Android devices.
Step 1
Open the Ditto Connect application on your Android device. If you do not already have the app, you can download it here (it's free). Allow permissions for the app if prompted.
Step 2
Make sure the Ditto Receiver application is open on your Apple TVs.
Step 3
Enter the room code displayed on your Apple TV into the Ditto Connect application on your Android device and tap "Connect."
Step 4
Tap the Share Screen button.
Step 5
Your Android device will automatically mirror to every Ditto-enabled Apple TV.
Pro Tip:
Ditto also allows you to screen mirror multiple Android devices to the same Apple TV. Simply download the Ditto Connect application on each Android device you want to mirror and enter the room code displayed on the Apple TV in Ditto Connect on each device.
With Ditto, you can also share iPhone, iPad, Mac, Chromebook and Windows devices as well. Try Ditto today.
Related Reading
Updated 8/18/2023