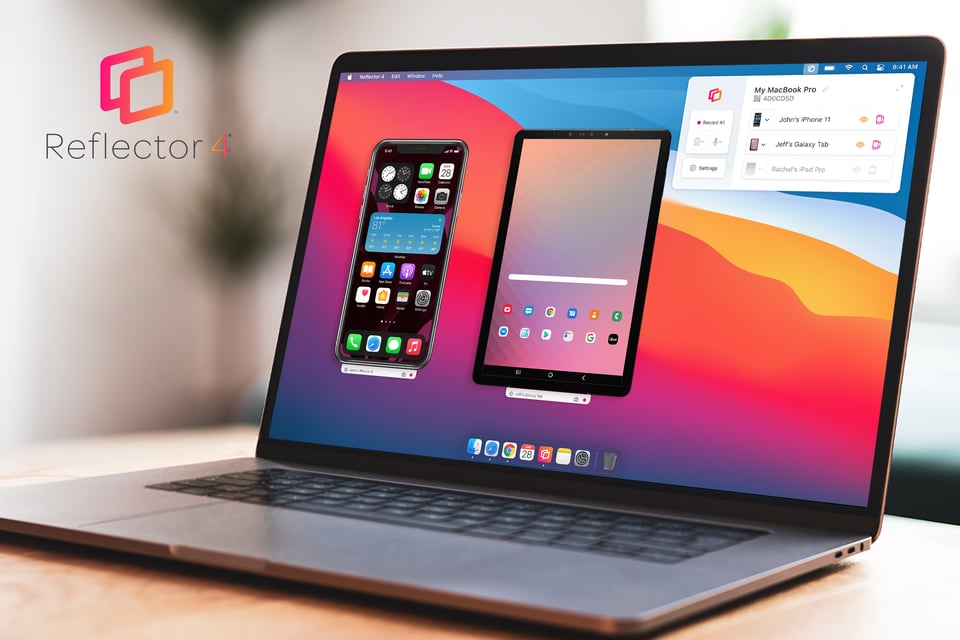 We've been hard at work burning the midnight oil and now we can finally say it: Reflector 4 is here.
The all-new Reflector 4 is the latest development in wireless screen mirroring technology. This is sharing like you've never seen it before: Brand new, completely redeveloped, perfect for working from anywhere and built for Apple Silicon and Windows.
We've seen a massive influx of new users since 2020. We knew we could offer a whole lot more to people who share screens, attend meetings, teach and learn both on-site and at a distance. Increased stability, better designs and more powerful ways to share are just the beginning. Here's what's new in Reflector 4:
All-new core for high-performance screen mirroring and streaming
Mirror and stream all your devices without discovery problems, disruptive latency or dropped connections. With a completely rewritten core, Reflector 4 is the most powerful version of Reflector to date. Get improved performance, optimized for the latest technology.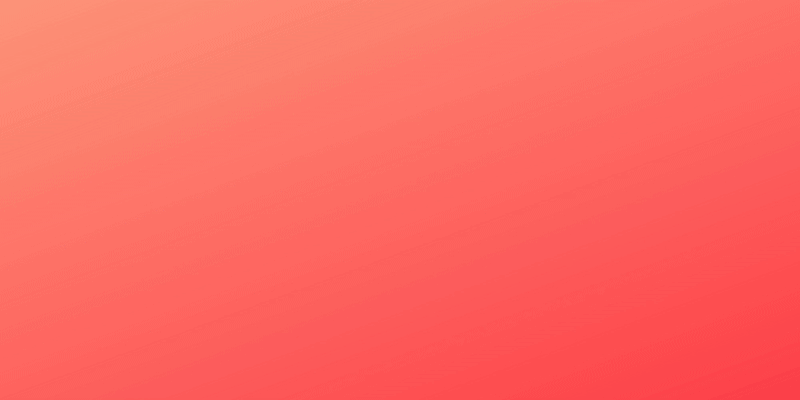 Apple M1 Chip compatibility
Compatible with the new M1 chip, Reflector 4 was built from the ground up for Apple Silicon. Render all your screens in stunning, powerful, efficient performance. (And yes, Reflector is a beast on Windows, too).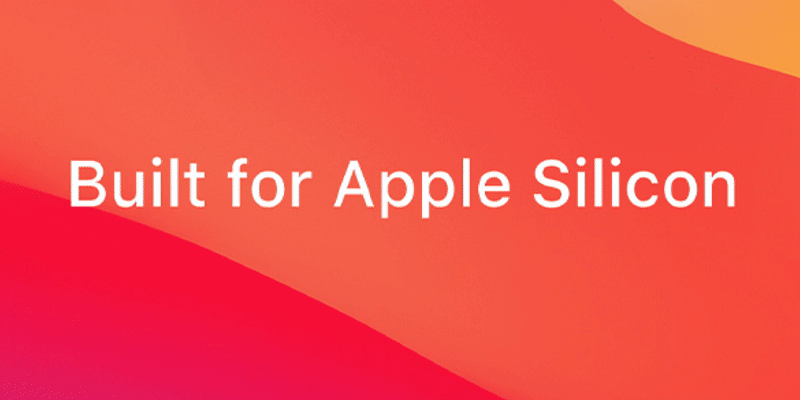 All-new UI
Reflector 4 brings a sleek new user interface that packs as much style as the powerhouse operating systems it runs on. Entirely redesigned for Windows 10 and macOS Big Sur, the new UI features usability improvements, an upgraded menu and a beautiful, modern panel of controls.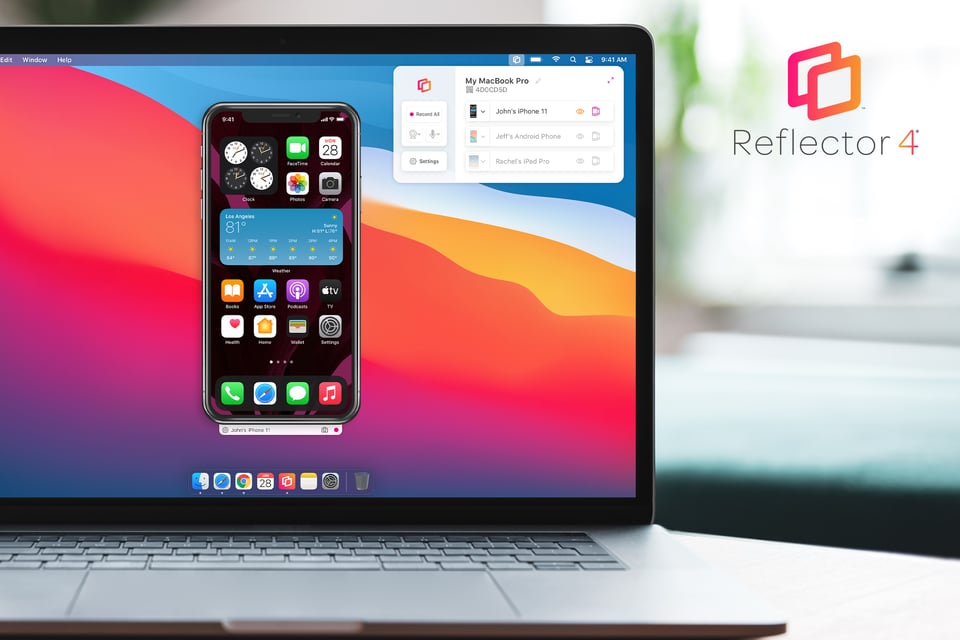 All-new frames for the newest devices
Customize your screen mirroring experience with new frames for all the latest devices, including the new iPads, new iPhone 12, 12 mini, 12 Pro and 12 Pro Max.
Only Reflector lets you mirror your screen with a customizable frame around it for a polished, professional look that's true to the device design.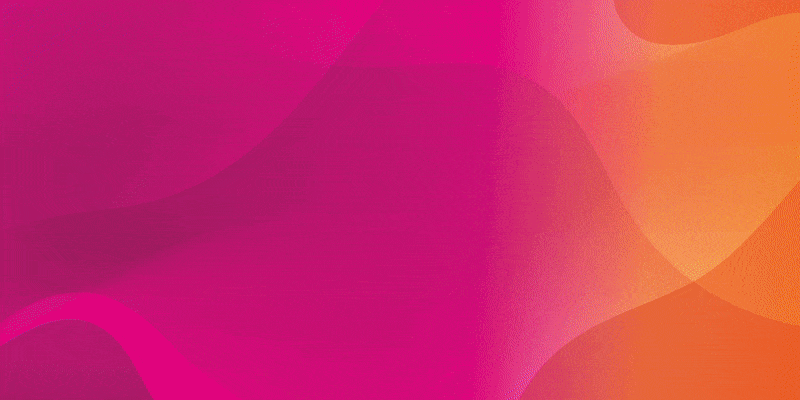 Cross-platform connectivity
Reflector 4 runs on macOS and Windows devices and receives mirroring and streaming connections from AirPlay, Google Cast and Miracast devices. Mirror and stream iPhone, iPad, Android, Chromebook, Mac and Windows devices to Reflector.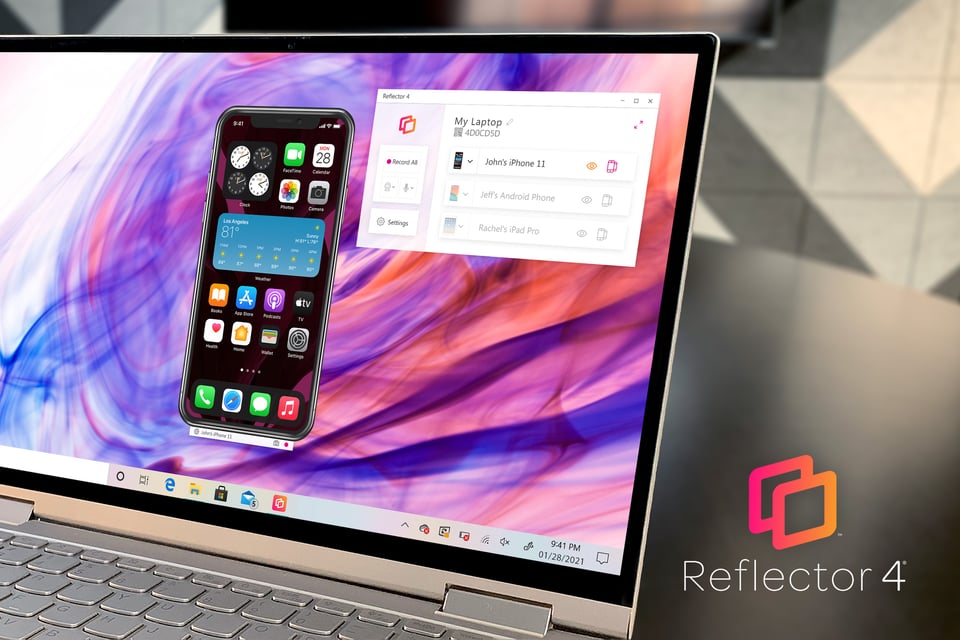 Reflector 4 is available now starting at US$17.99. Currently using Reflector 3? Open your app for an upgrade offer!