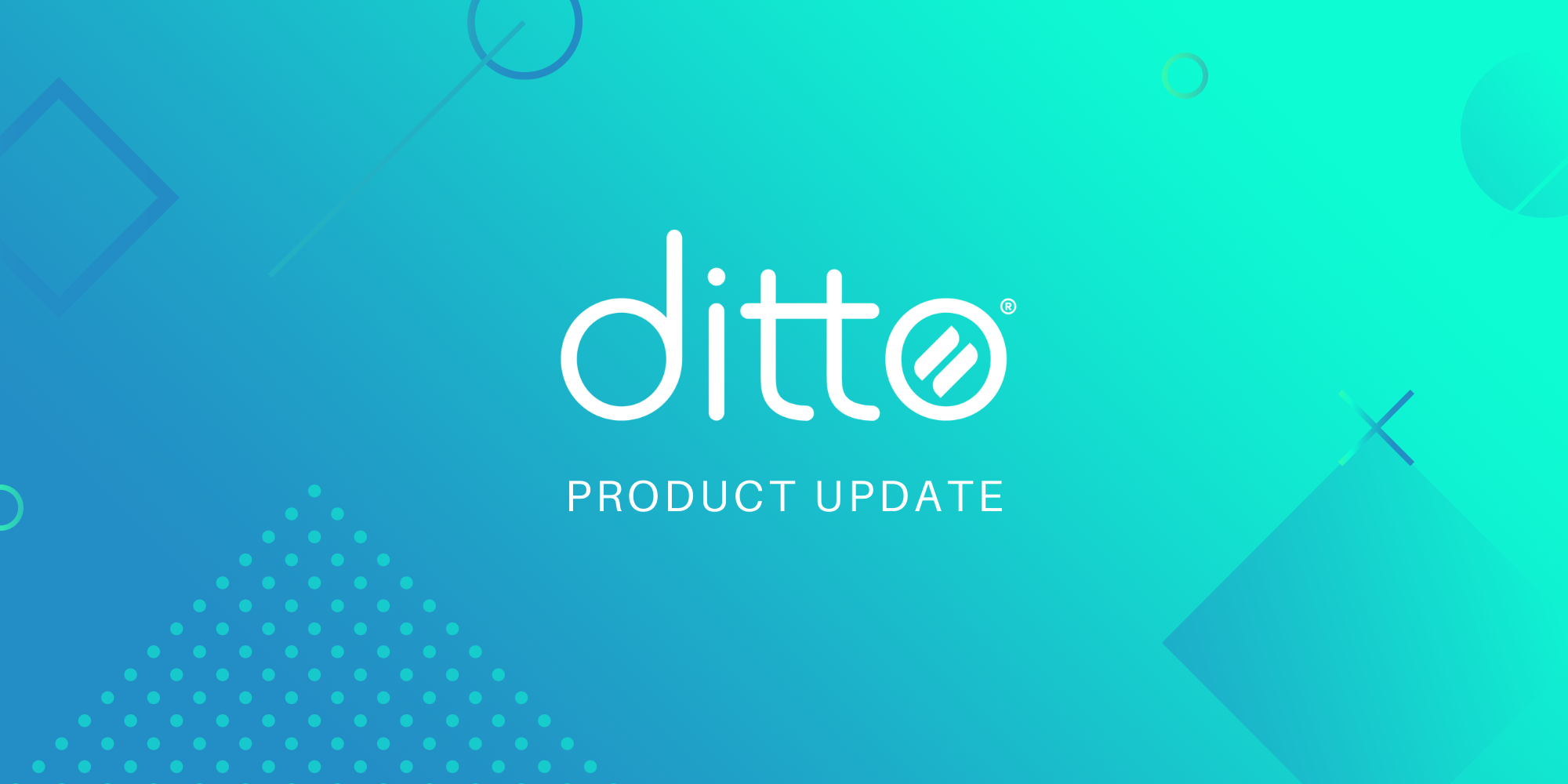 This Ditto release introduces a new guided setup tutorial that simplifies and streamlines Ditto onboarding for any organization. The tutorial allows account admins to explore key elements of the Ditto Account Portal and complete initial setup in minutes. Once completed, organizations can begin using Ditto screen mirroring and digital signage immediately.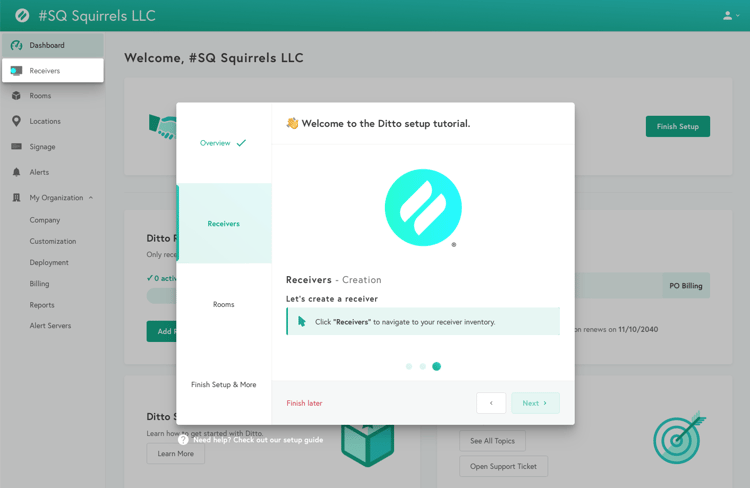 The tutorial benefits both new and existing Ditto accounts. When existing Ditto admins give a new user account portal access, the user will be able to complete the workflow to get acclimated with Ditto. The onboarding workflow can be triggered for users at any time as needed.
Here's what's new in Ditto:
Ditto Account Portal
Added a guided onboarding tutorial to simplify the setup process
Visit our Knowledge Base if you have questions.
Don't forget: Subscribe to our blog so you never miss an update.