The Squirrels team was selected by Smart Business Magazine to receive the 2017 Smart Culture Award. Squirrels is part of the first class of 28 honorees to accept this award.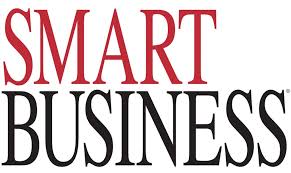 The 2017 Smart Culture Awards spotlights leading companies in northeast Ohio where culture plays a crucial role in a company's success. This award recognizes organizations that have developed a culture that bolsters productivity, enhances job satisfaction and provides a competitive advantage in the marketplace. A great culture can be a sustainable competitive advantage for an organization.
Culture is about more than just employee compensation and benefits, which is why this recognition is a great honor for us. It's about an organization's purpose, vision, mission, values, environment and most importantly, its people. We are committed to giving each of our 36 employees an unparalleled professional experience and a family-oriented atmosphere. Our employee-centric culture is something we will always strive to maintain no matter how large our company grows.
Recipients are based on the following criteria:
How the company demonstrates a unique culture where people want to work
Impact of the company's culture
Active efforts to expand, strengthen and/or foster company culture
Other honorees include:
This isn't the first time Squirrels has been recognized for our culture and camaraderie. In 2015, we were among the 50 Best Workplaces for Camaraderie by Fortune Magazine. We were also ranked third on Fortune's list of Best Workplaces for Technology.
Squirrels is accepting this award on Thursday, April 6, at the Smart Culture Conference. Stay tuned for pictures of the award ceremony and a peek at our feature video shoot.
Check out our About Us page to learn more about Squirrels and our company culture.