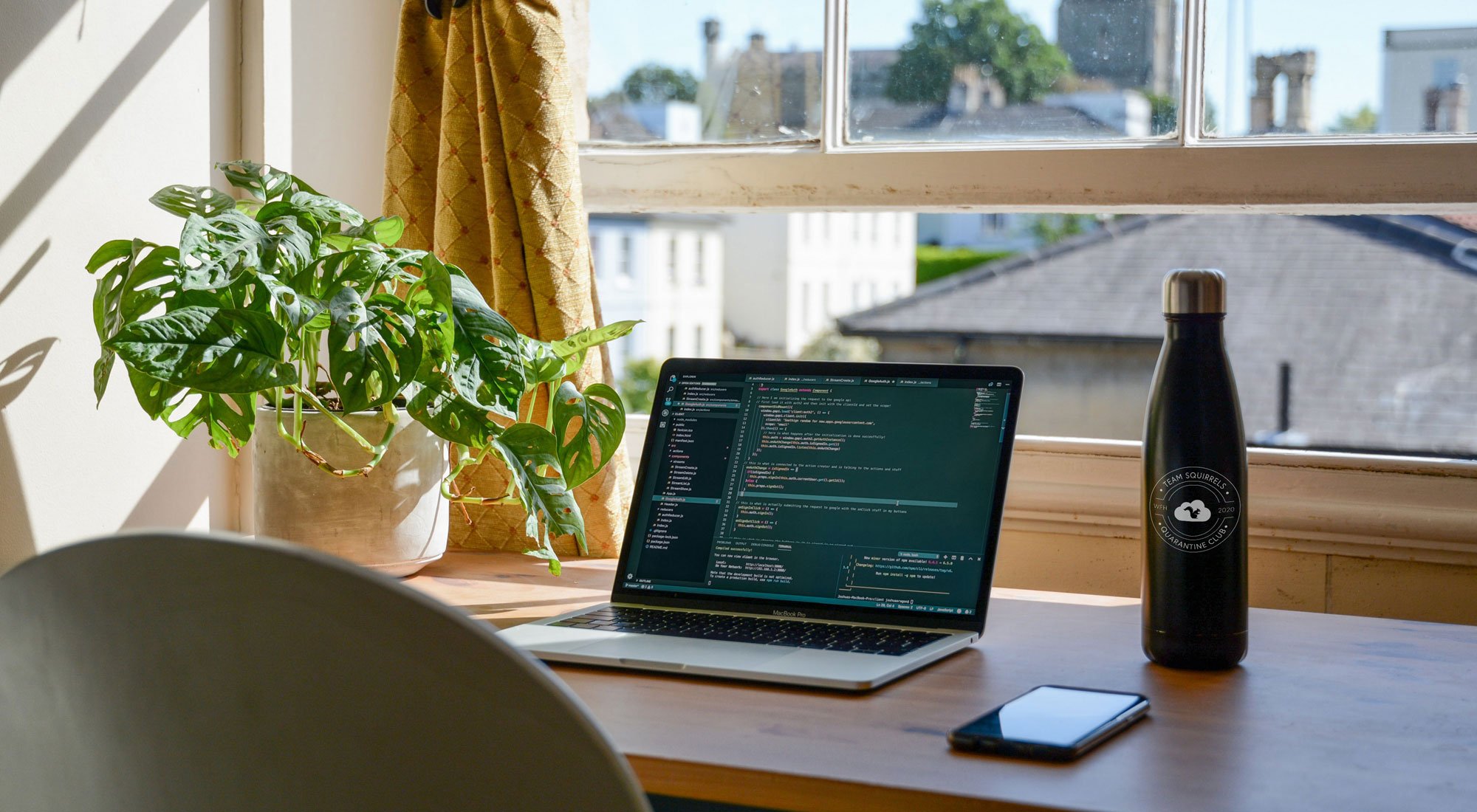 Yes, even in 2020, Squirrels found a few things to be grateful for. Clearly it's been a rocky ride, but after stepping back and taking a breath (okay, a couple breaths…several heaving, gasping breaths…) we compiled this list of challenges, projects and good things that happened this year.

Digital signage comes to Ditto
2020 began with the release of digital signage in our enterprise software, Ditto. We're proud to provide organizations with a solution that adds value to displays and gives people a reason to love their screens.
Best of show at Integrated Systems Europe (ISE) Amsterdam
Remember flying on planes and traveling around the globe? We did that in February at ISE 2020, one of the world's largest technology conferences that took place in Amsterdam. Ditto won the Installation Best of Show Award as digital signage and screen mirroring software.
Squirrels awarded for Smart Culture
Squirrels was honored with the 2020 Smart Culture Award from Smart Business and Alliance Solutions Group. It's not the first time we've received this honor, and it's demonstrative of how much focus and planning goes into our employee camaraderie and wellbeing.
Navigating work from home
Like much of the world, our normal day-to-day operations were thrown a curveball as we transitioned our entire team to remote work. Naturally this came with obstacles and stress, but Squirrels employees are resolute and creative. Thanks to our team we achieved several big milestones this year (keep reading), all while working from home.
AirParrot 3
We released an exciting update to one of our most popular products this year. AirParrot 3 advances screen mirroring and media streaming to a whole new level with incredible speeds, low latency, 4K support and more.
Helping others collaborate and work from home with technology
A priority for our team this year was to help those navigating the work-from-home transition for themselves. Our comprehensive Tech Guide to Remote Collaboration provides easy steps to work with tech, share screens and communicate easily while working and teaching remotely.
Adding new members to the team
Squirrels was fortunate to grow our team this year, and we're actively hiring more positions. We remotely welcomed eight new people to Team Squirrels in 2020, and we can't wait to meet them all in person!
Howdy, Partners
We launched the Squirrels Partner Program this year, allowing audiovisual tech companies to partner with us and distribute Squirrels technology to their customers around the globe.
Squirrels employees gave generously on Giving Tuesday
Together Squirrels and its employees donated over $12,000 to charitable organizations on Giving Tuesday. In perhaps a fitting close to the year, Squirrels employees reminded us there is still good in the world, and they gave generously to causes making it that way in 2020.