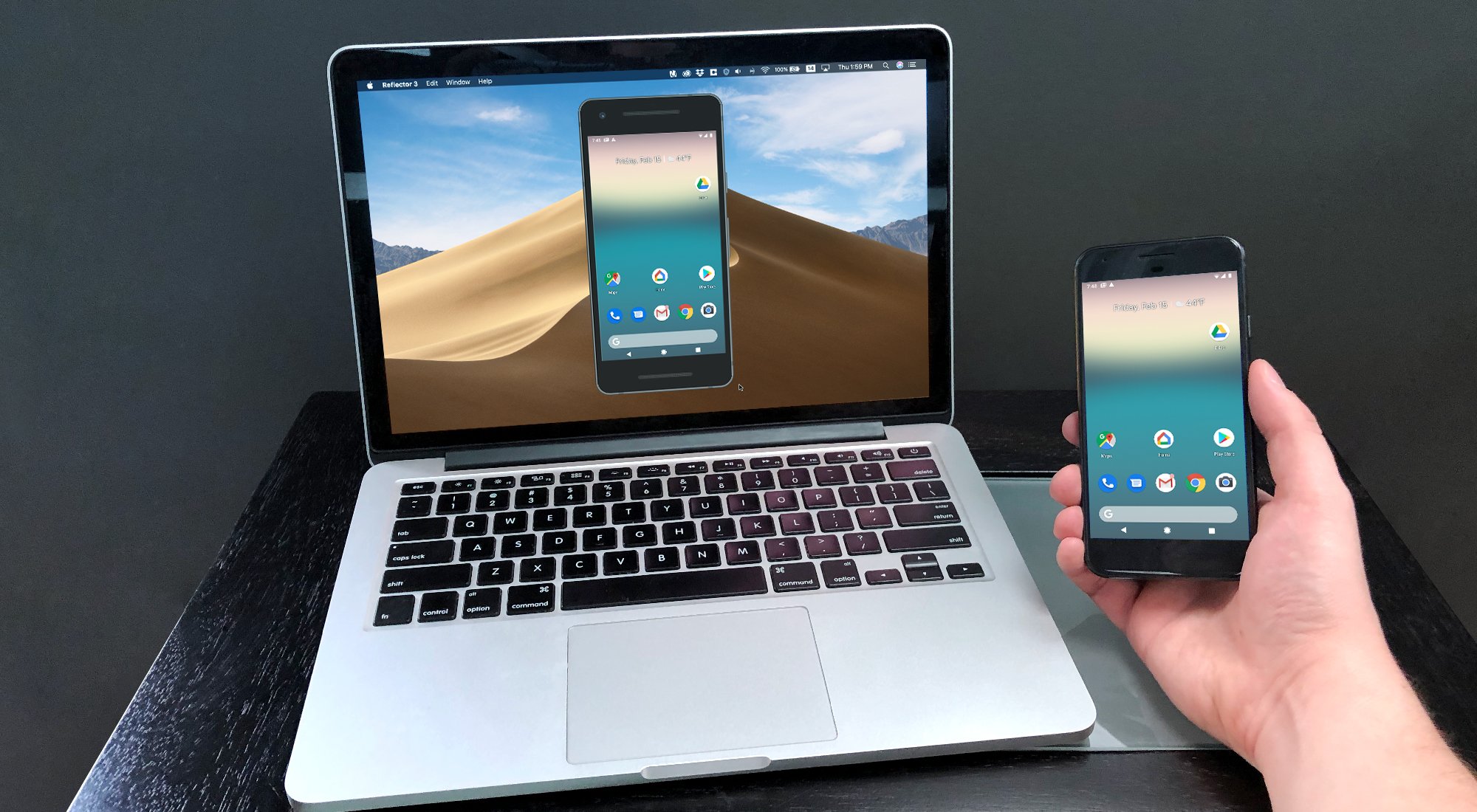 It's easy to screen mirror your Android phone or tablet to a computer with just a few taps.
There are several ways to mirror your Android device to another display. The Google Home app is one way, Samsung Smart View is another. But what if you don't want to download another app to your phone or tablet?
Most modern Android devices have a native casting feature. This built-in casting feature lets you mirror your device screen without downloading anything extra onto your phone or tablet.
You will need a receiver app on your computer to display mirrored content from your phone. We recommend Reflector 3.
Reflector is a simple app for your Mac or Windows computer. You can mirror your phone, tablet or another computer wirelessly to any Reflector-enabled computer. You can buy it here or
.
How to natively cast your Android device screen to your computer:
Step 1
Download and install Reflector on your Mac or Windows computer. Make sure your computer and Android device are on the same wifi network.
Step 2
Open Reflector on your computer.
Step 3
On your Android device, pull down from the top of the screen to open the Quick Settings tray.
Step 4
Inside Quick Settings, tap "Cast."
If you see a Smart View option, you can screen mirror with Smart View instead.
Step 5
A new window will appear on your screen showing available wireless receivers. Tap the name of your computer running Reflector.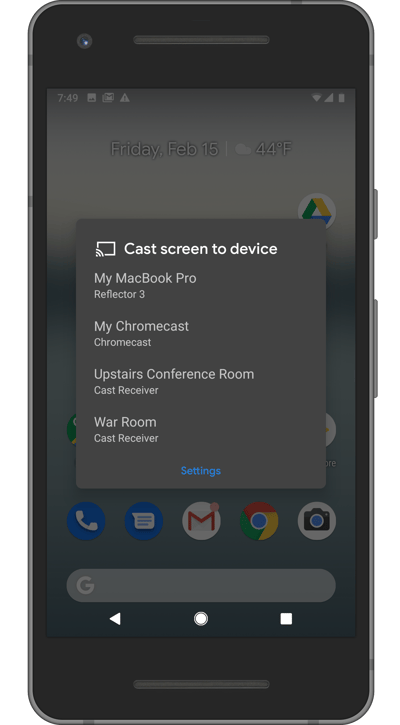 Your Android phone or tablet will be wirelessly mirrored to your computer. Anything you do on your Android device will reflect on your computer's display in real time, including audio.
Not using Android?
You can mirror any iOS device to Mac and Windows, too. With Reflector, you can even mirror multiple devices, regardless of operating system, at the same time. Here's a breakdown on everything you can do with Reflector.
Related Reading