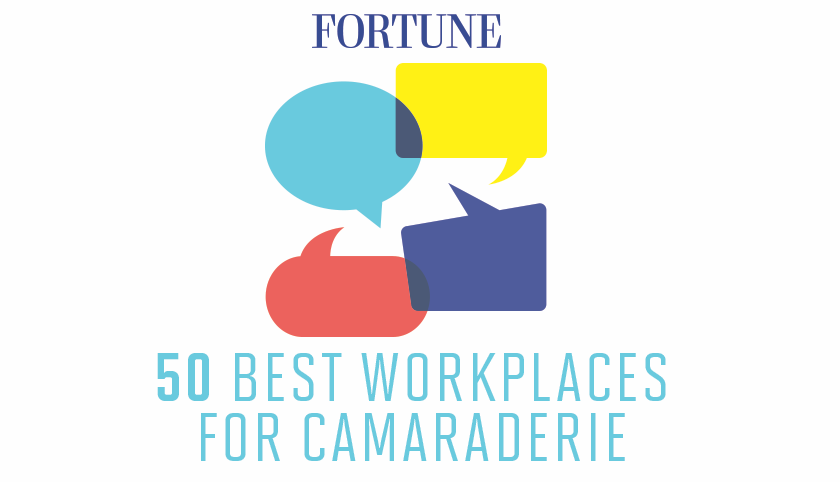 We are proud to announce that Squirrels has been named one of the 50 Best Workplaces for Camaraderie by Fortune Magazine.
This recognition comes a month after Squirrels was ranked one of the Top 25 coolest tech companies in northeast Ohio by Inside Business Magazine for the second consecutive year.
Fortune takes into account employee feedback and measures how welcoming and fun companies are to all employees and the extent workers say they "can count on people to cooperate."
Fortune outlined the following selection criteria:
"…employees were asked questions about how frequently they experience the behaviors that create a great workplace. Companies achieving the highest overall results in their size categories were then ranked based on employees' feedback regarding the quality of the personal connections they experience with colleagues, taking into account how comfortable people feel being themselves; how friendly, cooperative, and fun the workplace is; and the strength of its teams. Results from the survey are highly reliable, having a 95 percent confidence level and a margin of error of 5 percent or less."
This recognition is a great honor for us. We strive to give each of our 34 employees an unparalleled professional experience. Our employee-centric culture is something we will always strive to maintain no matter how large our company grows.
Company retreats, sponsored lunches, flex scheduling, Squirrels holidays, 10% projects, company outings, arcade games, paid health insurance, Hawaiian punch on tap and more have helped define us through the years. We have fun. We work hard, and we're all excited to be a part of Squirrels.
Check out our complete company ranking and review.