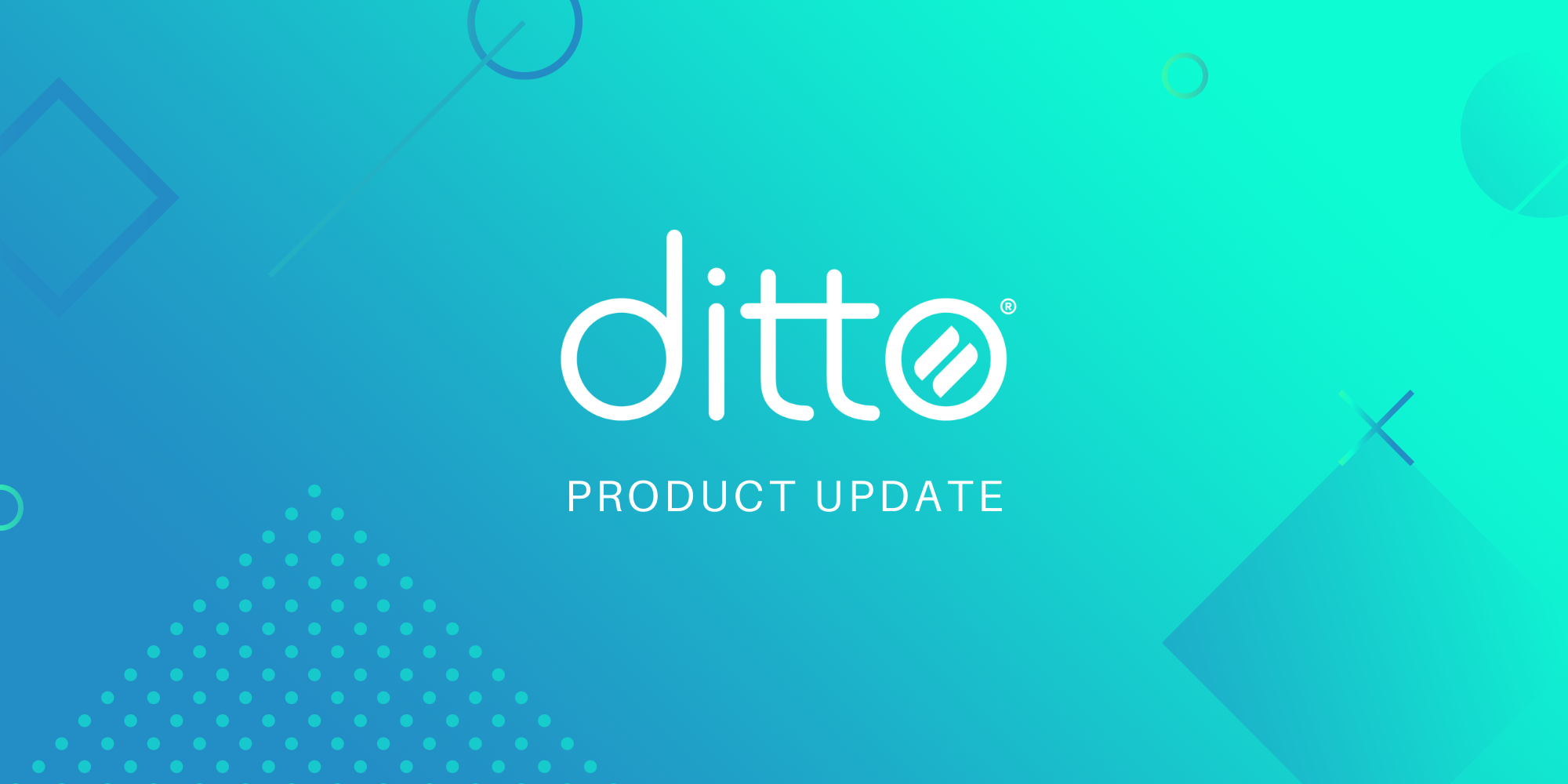 This Ditto update introduces a new digital signage template and adds new functionality to the locations map and group labels.

Here's what's new in Ditto:
Ditto Account Portal
Added new customizable digital signage template
Added ability to create a room group labeled only with numbers
Fixed functionality with the location area map
Miscellaneous bug fixes and improvements
Visit our Knowledge Base if you have questions.
Don't forget: Subscribe to our blog so you never miss an update.