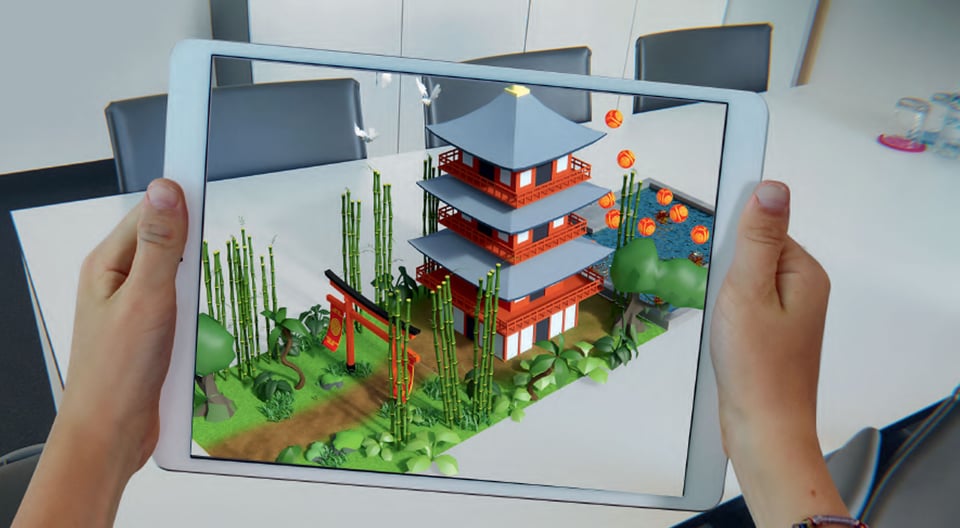 Welcome to part four of a bite-sized series about tools and techniques educators use to teach augmented reality (AR) and virtual reality (VR) in the classroom. Read part three here.
Create AR and VR in the Classroom and at Home
CoSpaces Edu is a great platform for student-generated content. The CoSpaces app lets students design, code and view their own AR and VR experiences. Students insert characters and objects into 360-degree environments. They animate characters with block-based coding and explore spaces directly on their devices in AR and VR. It's simple, fun and interactive.
Students create and animate experiences all on their own
With basic coding, students can program and animate their creations. CoSpaces even integrates with Merge Cube to allow for a personalized, project-based AR experience.
What's Merge Cube? Check out the previous post in this series.
Resources for virtual and remote learning
CoSpaces provides timely open source projects and remote lesson plans. Students and teachers can create virtual environments, discuss current events and showcase learning over video chats and other remote learning platforms. Get project ideas and teacher resources for remote learning here.
Pro Tips:
Students can upload 360-degree photos to the CoSpaces platform. This is a great way to create immersive environments about your current subject area.
You'll also want to be able to share what's happening on the CoSpaces app with everyone else in the classroom. To do this, you'll simply use Reflector Teacher (as shown in the video above) to wirelessly screen mirror a real-time view of the device screen to a larger display. Read part one in this series to learn how to screen mirror with Reflector Teacher.
Be on the lookout for part five!
This blog series is created by Alpha Squirrel Christine Danhoff. An Ohio-based educator and member of the Alpha Squirrel program, Christine is an ambassador for Squirrels and is an expert on developing creative ways to educate students and other educators with technology.