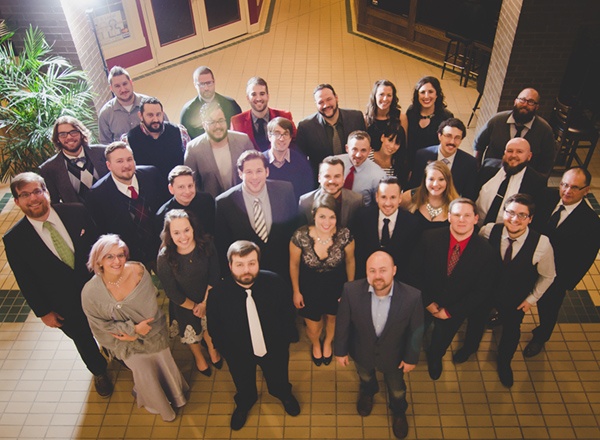 It's hard to pinpoint the best place to begin our 2016 Squirrels year-end recap. No individual highlight or accomplishment would do this year justice. Only the culmination of many unique moments– from national recognition and globalization to new products, team members and more – can reveal the complete picture of our best year to date.
So we'll start at the beginning.
January 2016
Squirrels Supercomputer Verifies Largest Prime Number Ever Discovered
The in-house supercomputer at Squirrels HQ is 2,400 times faster than today's average consumer computer. It was built by Squirrels employees using their "10-percent time." We used this computer in a coordinated global effort to find the largest prime number ever discovered (GIMPS). The efforts paid off in January 2016 with the discovery of a prime number that is 22,338,618 digits long.
Fortune Magazine Ranks Squirrels Among Top Three Best Workplaces For Technology
Fortune Magazine honored Squirrels in its Best Places To Work list after analyzing feedback from 48,000 employees at various companies around the country.
Squirrels Visits London
The Squirrels team made its first trip across the pond to attend a major education technology conference called Bett.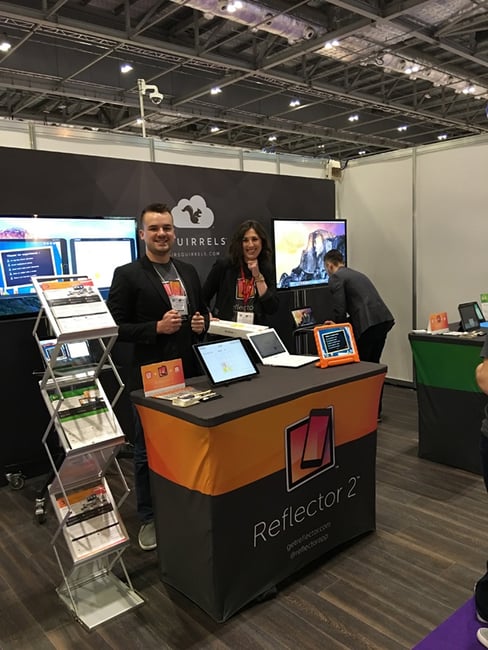 February 2016
Squirrels Releases Reflector 2 For Android TV
Our AirPlay and Cast receiving software became available for Android TV, allowing people to wirelessly stream and mirror content from a wide range of devices directly to their TVs.
March 2016
Squirrels Named North Canton Business Of The Year
The North Canton Area Chamber of Commerce honored Squirrels as its business of the year. The company received recognition from several Ohio representatives. An annual awards dinner was held on March 2.
Squirrels Releases AirParrot Remote
The release of this new iOS app enables AirParrot users to control AirParrot from an iPhone or iPad. This was a significant release covered by publications such as 9to5Mac, LifeHacker, MacStories and iMore.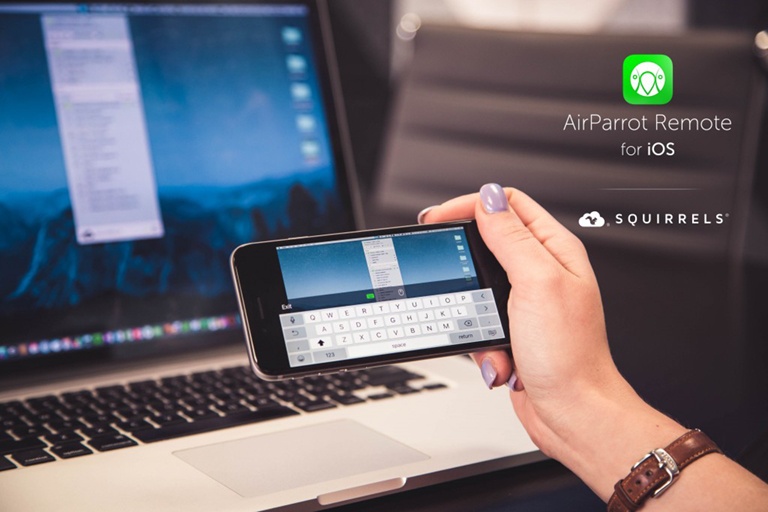 April 2016
New Class Of Alpha Squirrel EdTech Experts
Squirrels selected its second class of Alpha Squirrel EdTech Experts. It included 19 teachers, principals, EdTech specialists, tech coordinators and more.
Reflector 2 And AirParrot 2 Add Support For 13 New Languages
We have a global customer base. It made sense to expand the language offering in Reflector and AirParrot to make our products easier to use for non-English speakers around the world.
June 2016
Squirrels Releases Cloud-Based Ditto Screen-Sharing Service
Squirrels released a significant new development in screen-mirroring technology. Ditto is a smart screen-mirroring solution that allows anyone with a Mac or Windows computer to walk into a Ditto-enabled meeting space and instantly (and wirelessly) present their computer to any screen connected to an Apple TV, Chromecast or Reflector-enabled device.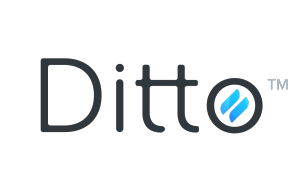 Summer 2016 Alpha Squirrel Class Announced
Squirrels selected its third class of Alpha Squirrel EdTech Experts. It included 15 educators and EdTech specialists.

Squirrels Attends ISTE 2016 In Denver
The Squirrels team took 15 employees to Denver for our largest and most ambitious conference exhibition to date. We also unveiled our DIY 20-by-20 island booth. It was a head turner.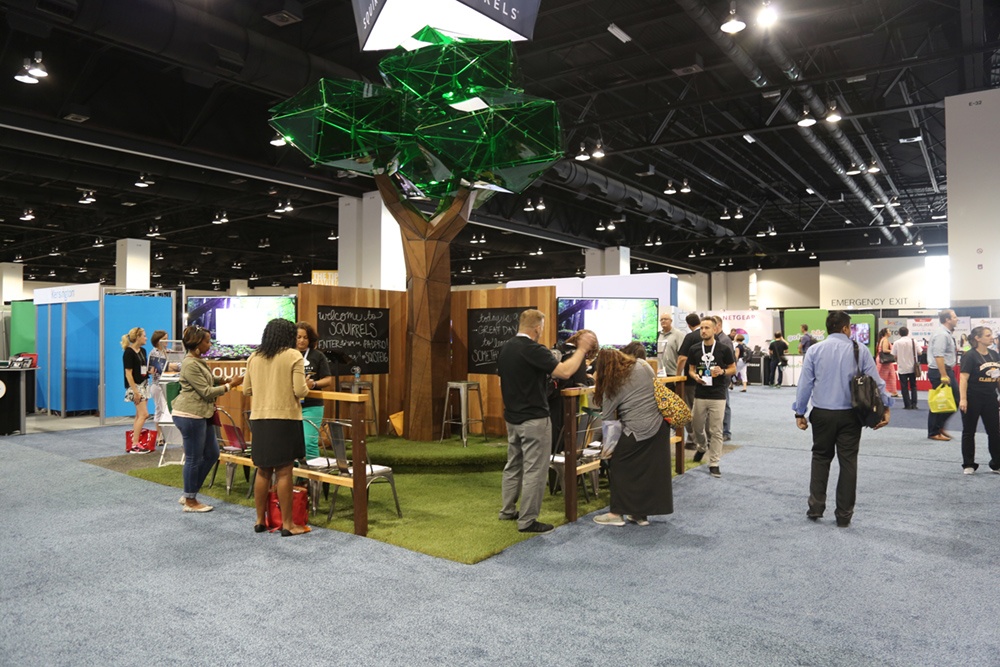 July 2016
Pokemon Go
…..because we were as addicted to it as everybody else.
Ditto Adds Audio Support
Squirrels added audio support after it was a highly requested feature in the first month of the Ditto release. Users can now share a screen and have accompanying audio come out of the TV or display that the user is connected to.
August 2016
Squirrels Adds iOS 10 Support To Reflector 2
Squirrels released the compatibility update to its flagship app, Reflector 2, before iOS 10 was publicly released.
Squirrels Sponsors North Canton Main Street Festival
It's always good to give back to your local community, right?
September 2016
Squirrels Volunteers With Habitat For Humanity
Squirrels partnered with Habitat for Humanity for the fourth time to spend a day helping the organization build and restore homes for local families.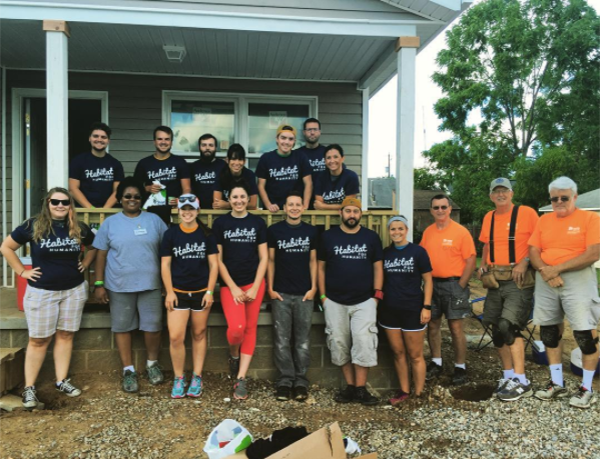 Squirrels Company Retreat To Destin, Florida
The Squirrels team takes a weeklong trip each year to spend time collaborating, reenergizing and building camaraderie.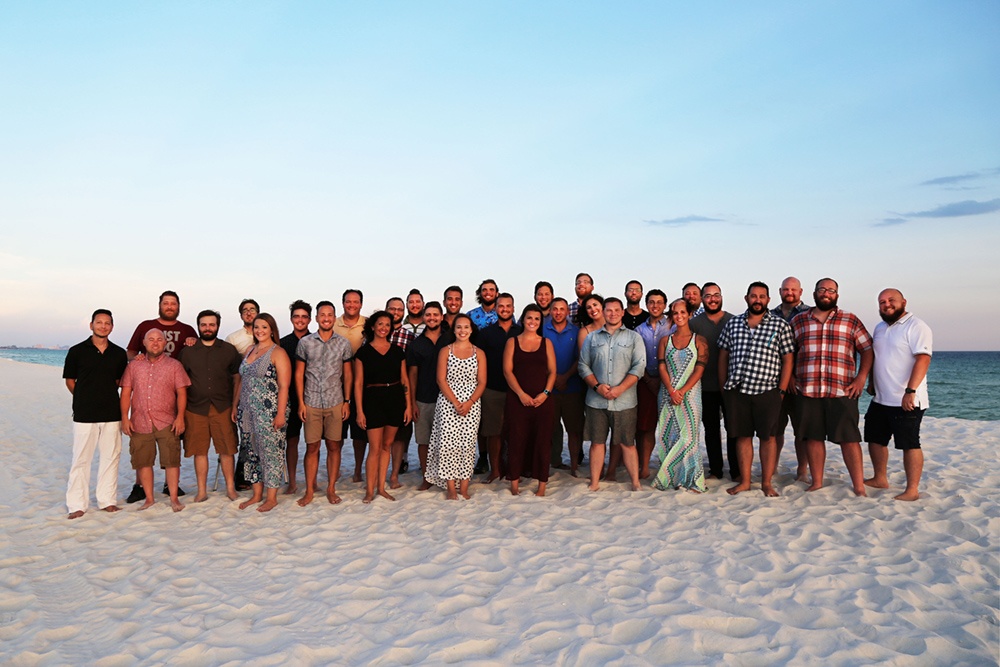 October 2016
Fall 2016 Alpha Squirrel Class Introduced
The fall 2016 class included 26 EdTech experts from four different countries and 14 states.
November 2016
Cyber Monday 2016
Cyber Monday 2016 was the biggest sale in Squirrels history.
December 2016
Squirrels Holiday Party
Our annual holiday party took place at Chop and Swizzle in Uniontown, Ohio.
Whew! On top of all of that, we revamped our Edcamp sponsorship program and attended too many education conferences to name in one blog post. The Squirrels team had an incredible year, and we're excited for an even better 2017. We would like to thank every customer, employee, educator and friend who helped make this year so special. We wouldn't be here without you.
Stay tuned -- 2017 is going to be a big year.