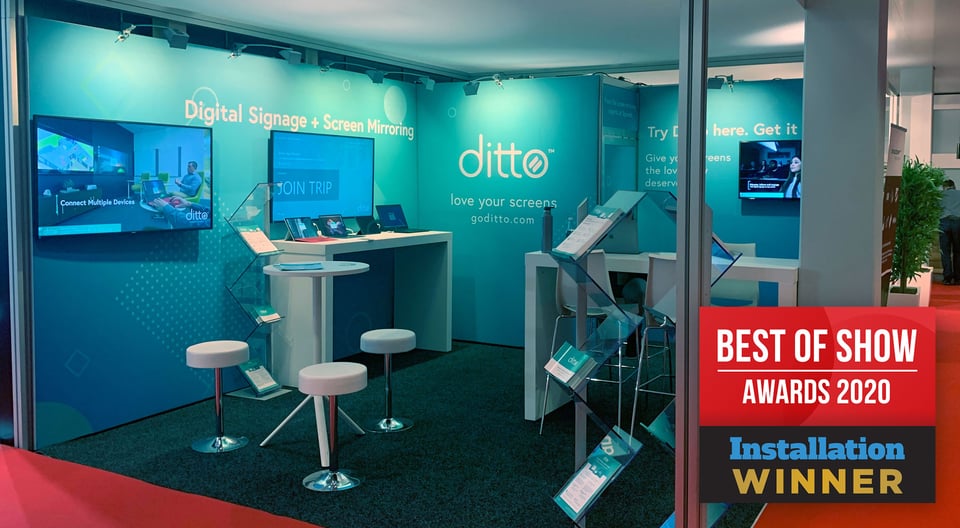 Ditto won big at Integrated Systems Europe (ISE) 2020 in Amsterdam.
The Future Events Best of Show Awards at ISE honor new technology products for their exceptional performance and creative ideas each year.
This year, Ditto takes home the Installation Best of Show Award. This category helps technology integrators and audiovisual professionals find products that will make their jobs easier and solve real problems. See winners of every category here.
"We're proud of being honored in this way as we present Ditto for the first time at ISE," Squirrels CEO and co-founder Andrew Gould said. "Ditto screen mirroring and digital signage software is a first-of-its-kind technology, and this award further validates Ditto as an incredible product only made possible by our hardworking team."
Squirrels will present Ditto at several other international conferences this year to demonstrate its new digital signage functionality. Learn how Ditto makes signage and collaboration easy at goditto.com.