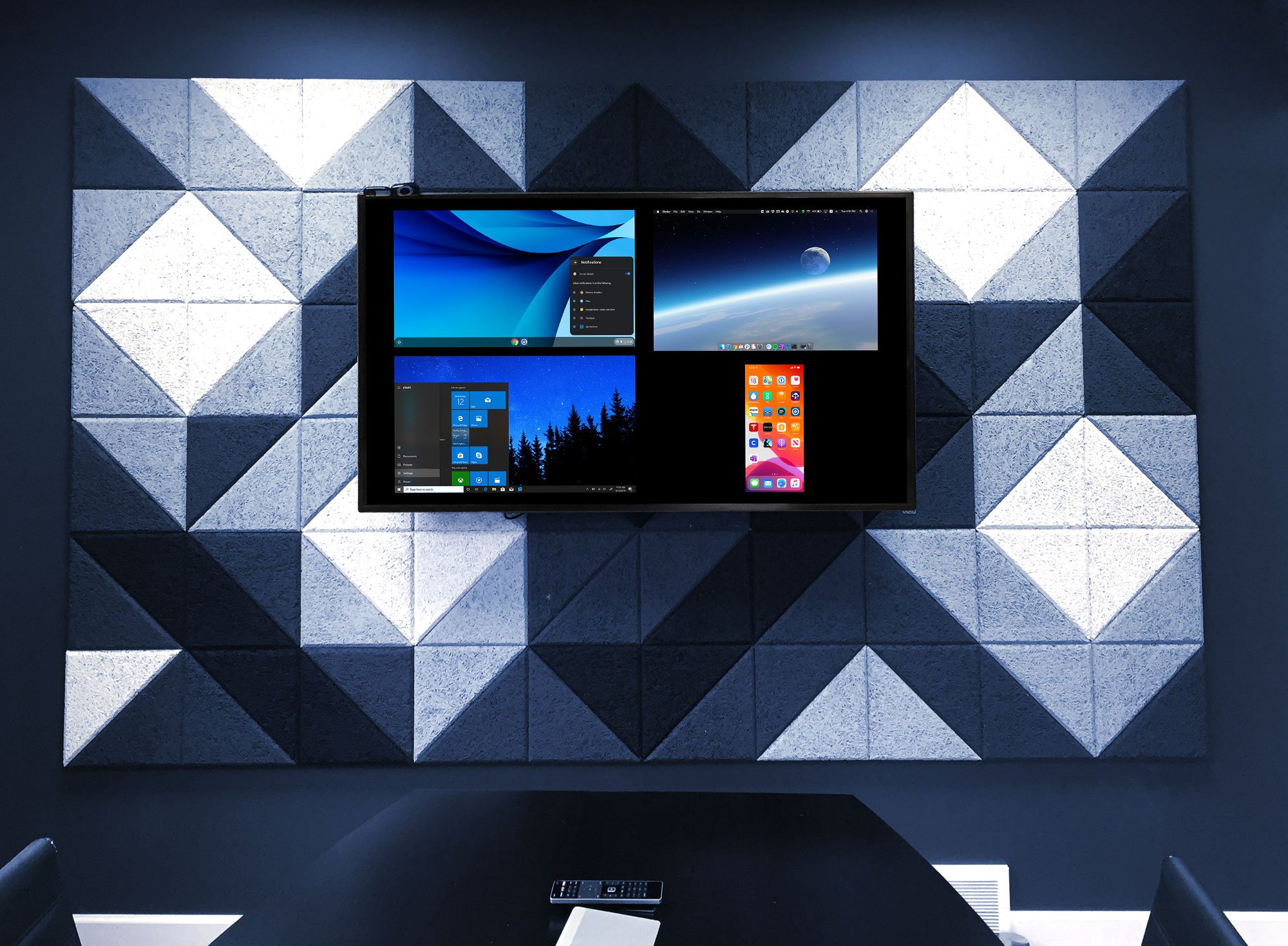 The newest version of Ditto has us seeing double. And triple. And quadruple.
Why? Now you can screen mirror up to four devices simultaneously to an Apple TV with the Ditto tvOS Receiver.
Connect Four
When presenting one screen just won't cut it, no need to fret. You and three other colleagues can share your devices to the big screen at the same time using Ditto. (Or share four of your own devices all at once — we won't judge).
No more switching between users and devices. No more craning necks. Simply open the Ditto Connect app on your device and enter your room code. The Ditto tvOS Receiver smartly resizes all connected devices automatically, displaying each screen at the best size and resolution.
Mix and match
What if you have a Mac, but your colleague has a Windows PC and an Android tablet? Ditto tvOS Receiver displays more than one type of device. Wirelessly screen mirror any combination of the following devices:
Using the Ditto Windows Receiver instead? Multiple device mirroring is already baked in.
Here's to sharing more and displaying your way.
Find the Ditto tvOS Receiver here on the App Store for Apple TV.