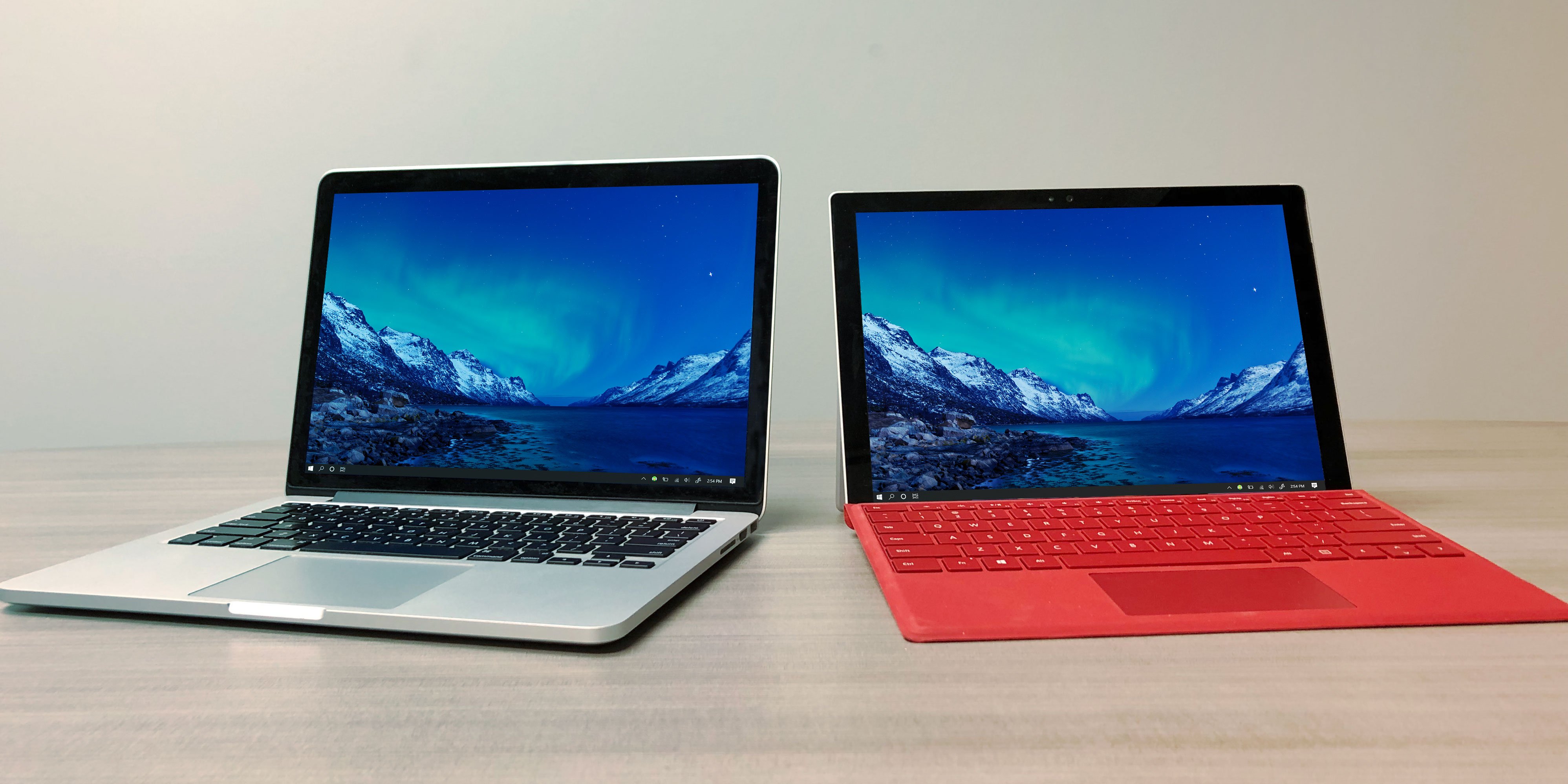 We've all been there before: Whether at home, at work or in a meeting, how many times have you needed to wirelessly share your Windows Surface Pro screen? How many times were you unable to because of incompatible technology?
Luckily, there's an app for that:
.
AirParrot allows Mac and Windows computers to wirelessly stream media and send screens to Apple TV, HomePod, Chromecast and computers running
software. No clunky cables, no wires, no headaches. This guide shows you how.
How to screen mirror your Windows Surface Pro to a computer
Step 1
Download and install AirParrot on your computer. It's available for macOS and Windows.
Step 2
Gather your devices. In addition to your Surface Pro, you'll need a receiver (where you'll send your screen). This can be an Apple TV, Homepod, Chromecast or a computer running Reflector software.
Check out this guide to wirelessly stream audio to an Apple HomePod.
Step 3
Connect your devices to the same wifi network.
Step 4
Open AirParrot on your Windows Surface Pro.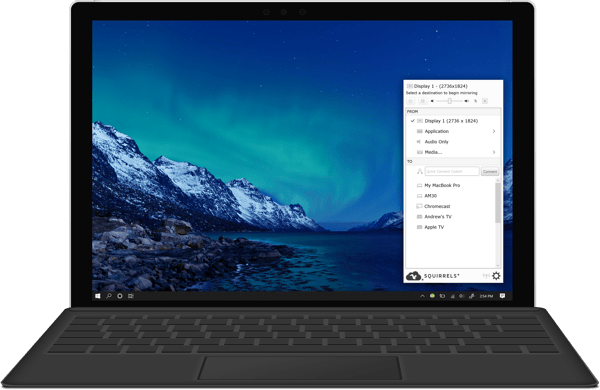 Step 5
Scroll through the list of available receivers and select where you want to send your screen.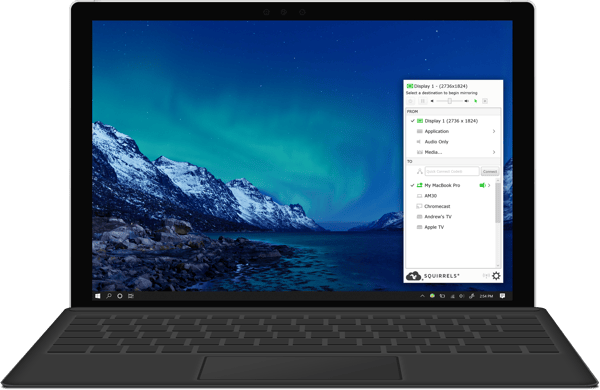 That's it! Now you're wirelessly mirroring your screen for everyone in the room to see.
Get AirParrot today to mirror all of your devices wherever you want them to go.
Need to screen mirror and present wirelessly at work or school?
.
Tips
If you want to screen mirror to a projector, simply connect a computer running Reflector or an Apple TV to the projector with an HDMI cord. Then use AirParrot to wirelessly mirror your Surface Pro screen to the Apple TV or Reflector-enabled computer. You'll be wirelessly screen mirroring in seconds.
Don't have an Apple TV or a Chromecast? You can download Reflector software to turn any computer into a wireless receiver. Check out
here.
You can screen mirror more than a Surface Pro. AirParrot works on any Windows or Mac computer.
Take advantage of audio-only mode with AirParrot. Just hover over the "Audio only" section in the AirParrot menu and choose which audio source you want to send.
Related Reading
Last updated 2/1/21