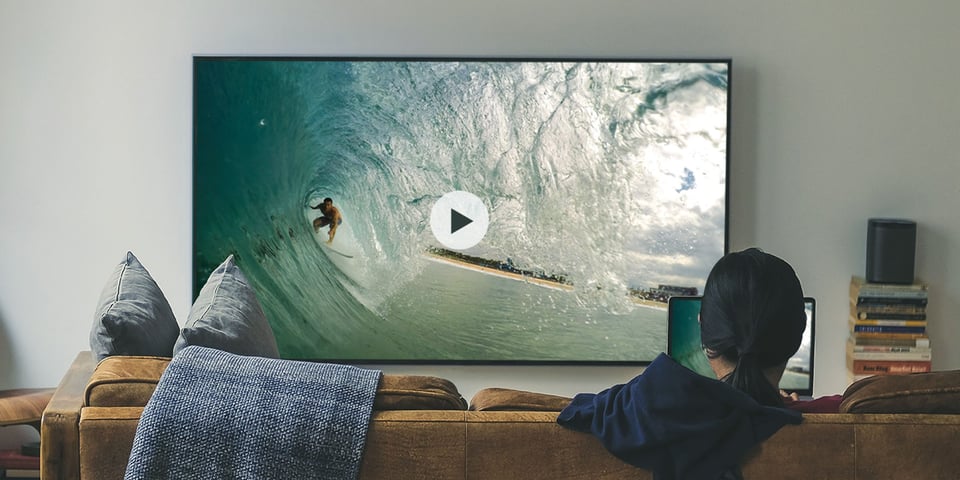 We're excited to announce brand new updates to AirParrot 3 and AirParrot Remote. In addition to audio playback improvements, AirParrot 3 is now compatible with certain AirPlay 2-enabled smart TVs and Chromecast built-in devices. Plus, AirParrot Remote got a redesign.
The latest update allows AirParrot to wirelessly share Mac and Windows screens to more places and more devices than ever before.
Mirror and Stream in More Places
Certain smart TVs and speakers enabled with AirPlay 2 and Chromecast built-in are now compatible with AirParrot 3. Open the AirParrot app on your Mac or Windows machine — if your smart TV or smart speaker appear as a destination in the menu, AirParrot can wirelessly share content to them.
Even More Improvements
We've done a lot of maintenance under the hood in AirParrot to fix driver installations and audio playback to various receivers.
With AirParrot 3, share your content nearly anywhere — even across platforms. That means your Windows PC can play music to a HomePod. You can extend your MacBook desktop to a Chromecast. And vice versa.
AirParrot Remote
AirParrot Remote gets a modern overhaul with a new design. Dark mode, a new UI and support for the latest iOS and iPadOS devices refreshes the entire AirParrot Remote user experience. Use AirParrot Remote to control AirParrot on your computer directly from your phone or tablet.