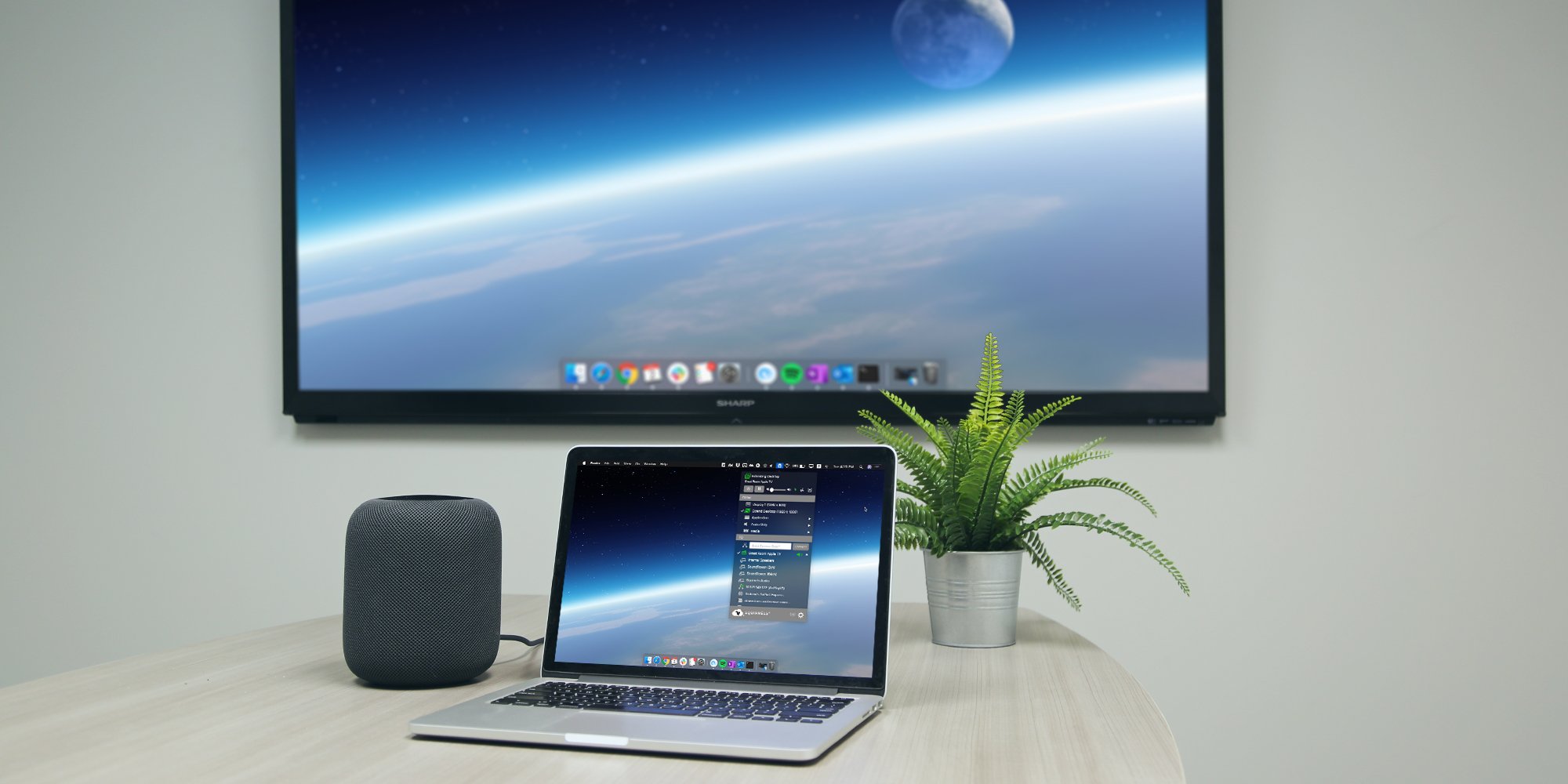 When you have a million windows open and your browser is chock-full of tabs, it's hard to be productive or even find necessary information on your computer. In lieu of closing all those open windows, try freeing up some screen real estate…by creating even more. With the AirParrot 3 app for Mac and Windows, you can do just that.
Subscribe to our blog so you never miss an update.
What's new in AirParrot:
New improvements and functionality have arrived to AirParrot for macOS and Windows. Now you can wirelessly extend your computer desktop and stream media to Apple HomePod.
is the best way to screen mirror a Mac or Windows computer to wireless receivers like Apple TV, Chromecast or Reflector.
Wirelessly extend your desktop
AirParrot 3 brings extended desktop functionality to Mac and Windows users. If you have an external display (such as a computer or TV monitor) connected to a wireless receiver, you can now extend your desktop without cords or cables using AirParrot. Here's how: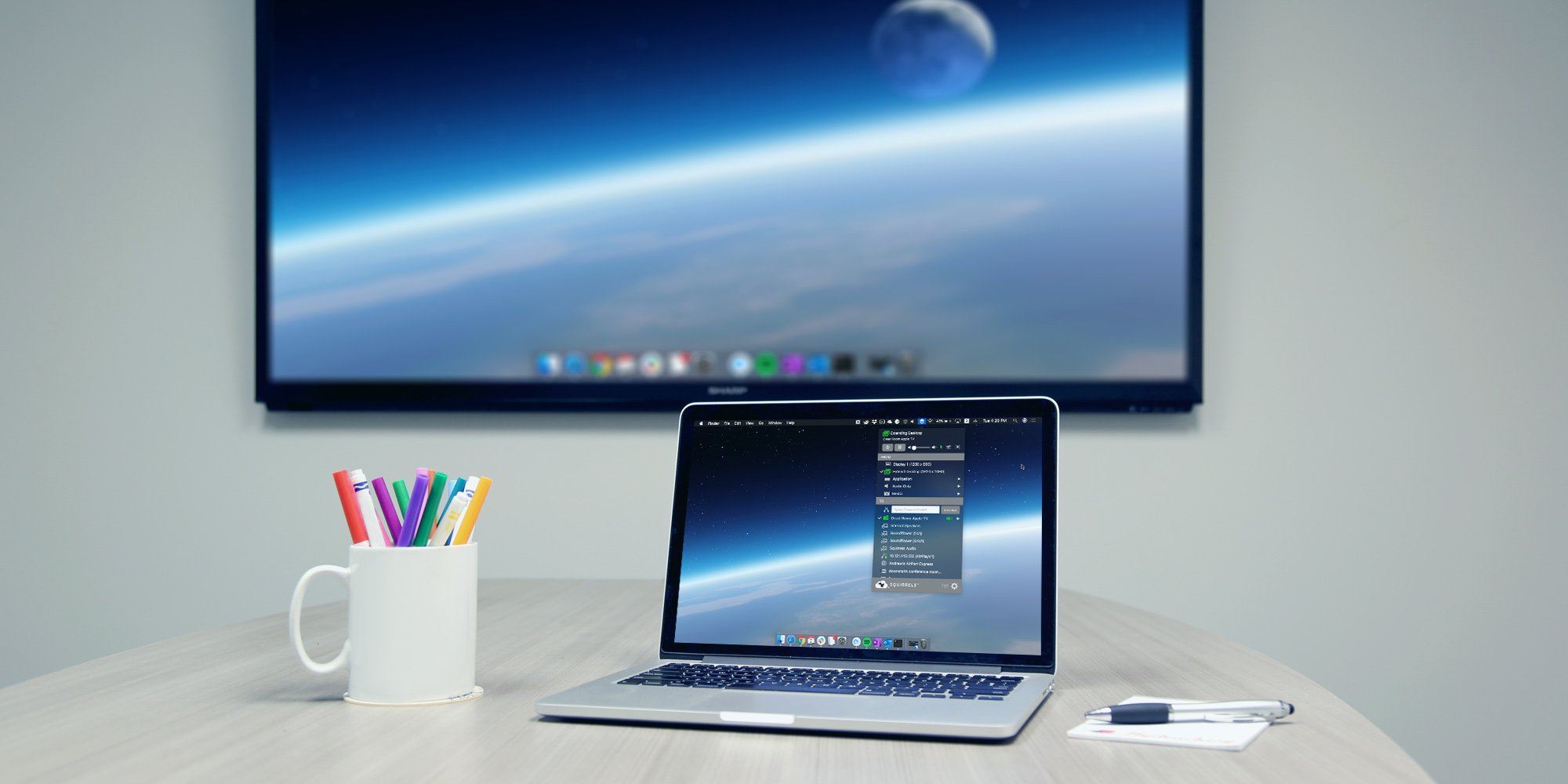 Step 1
Download and install AirParrot on your Mac or Windows computer.
Step 2
Make sure your wireless receiver and computer are connected to the same wifi network.
Step 3
Open AirParrot and select "Extend Desktop" in the menu.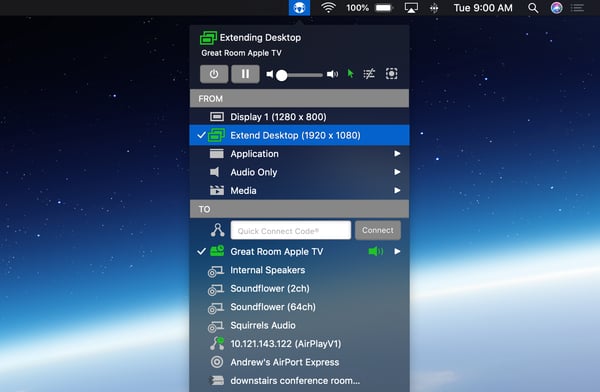 Step 4
Click the name of your wireless receiver in the AirParrot menu. This will extend your desktop to whichever available receiver (and display) you clicked.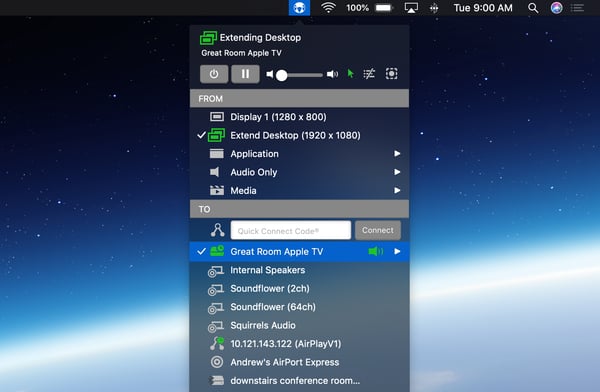 Stream media to Apple HomePod
AirParrot supports Apple HomePod as a wireless receiver. Yeah, you heard that right: With AirParrot for macOS or Windows, you can send your favorite tunes to your HomePod. Even better: You can stream to two or more HomePods at the same time, if you like. Here's how: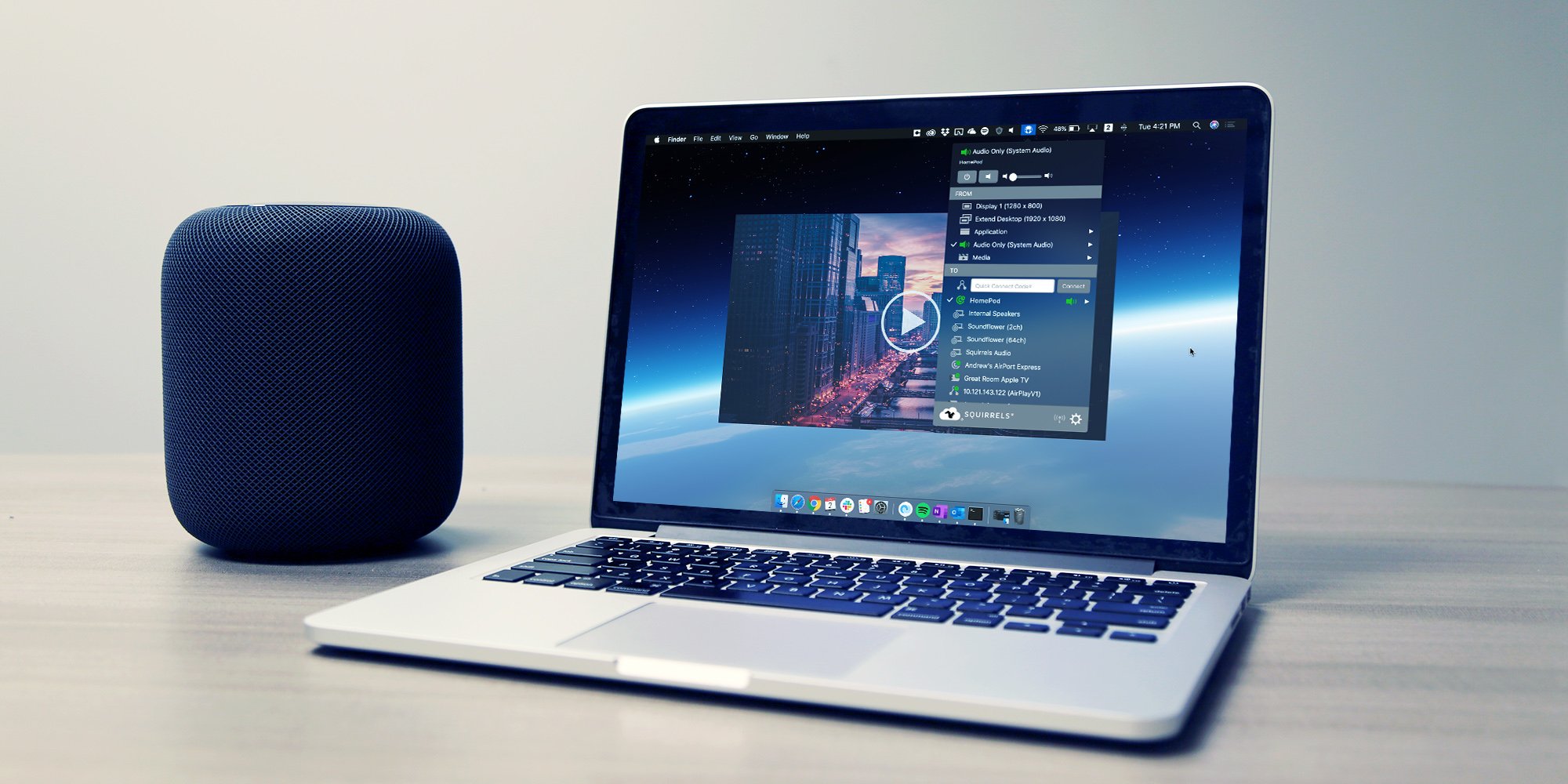 Step 1
Download and install AirParrot on your Mac or Windows computer.
Step 2
Make sure your HomePod and computer are on the same wifi network. Ensure you've set up your HomePod according to Apple's instructions.
Step 3
Open AirParrot on your computer and choose which type of media you'd like to send. You can choose to send your system audio (anything played on your computer) to your HomePod or stream audio from a media file on your computer, such as an MP3 or MP4.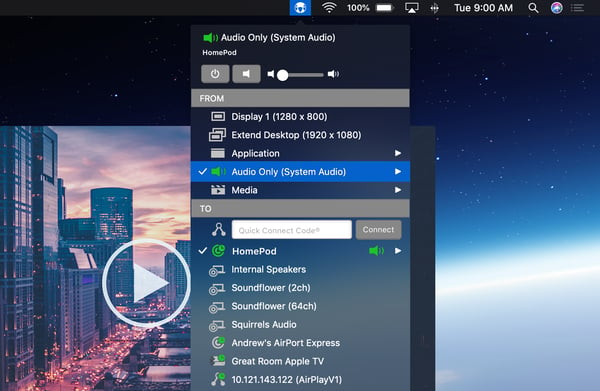 Step 4
Under the "To" section in the AirParrot menu, select the name of your HomePod(s).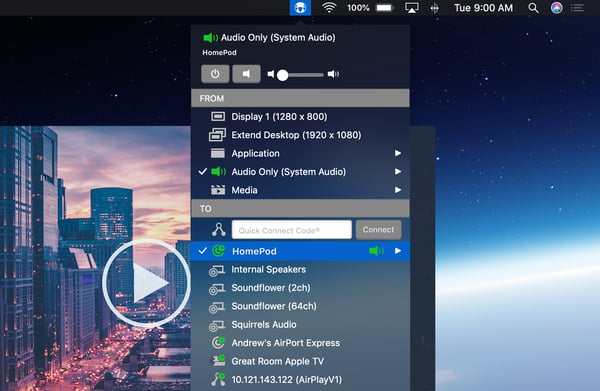 That's it! Now you're wirelessly streaming HD audio to your Apple HomePod.
Get AirParrot to wirelessly stream and extend your desktop today.
Whether you have the ultimate playlist for any occasion, or you're a power user that needs as much screen space as possible, these small but mighty improvements to AirParrot introduce more ways to be productive and send media anywhere.
Thinking of using AirParrot for work or at school? Check out Ditto — a cross-platform presentation solution that brings wireless screen mirroring to all your devices.
Last updated May 27, 2020