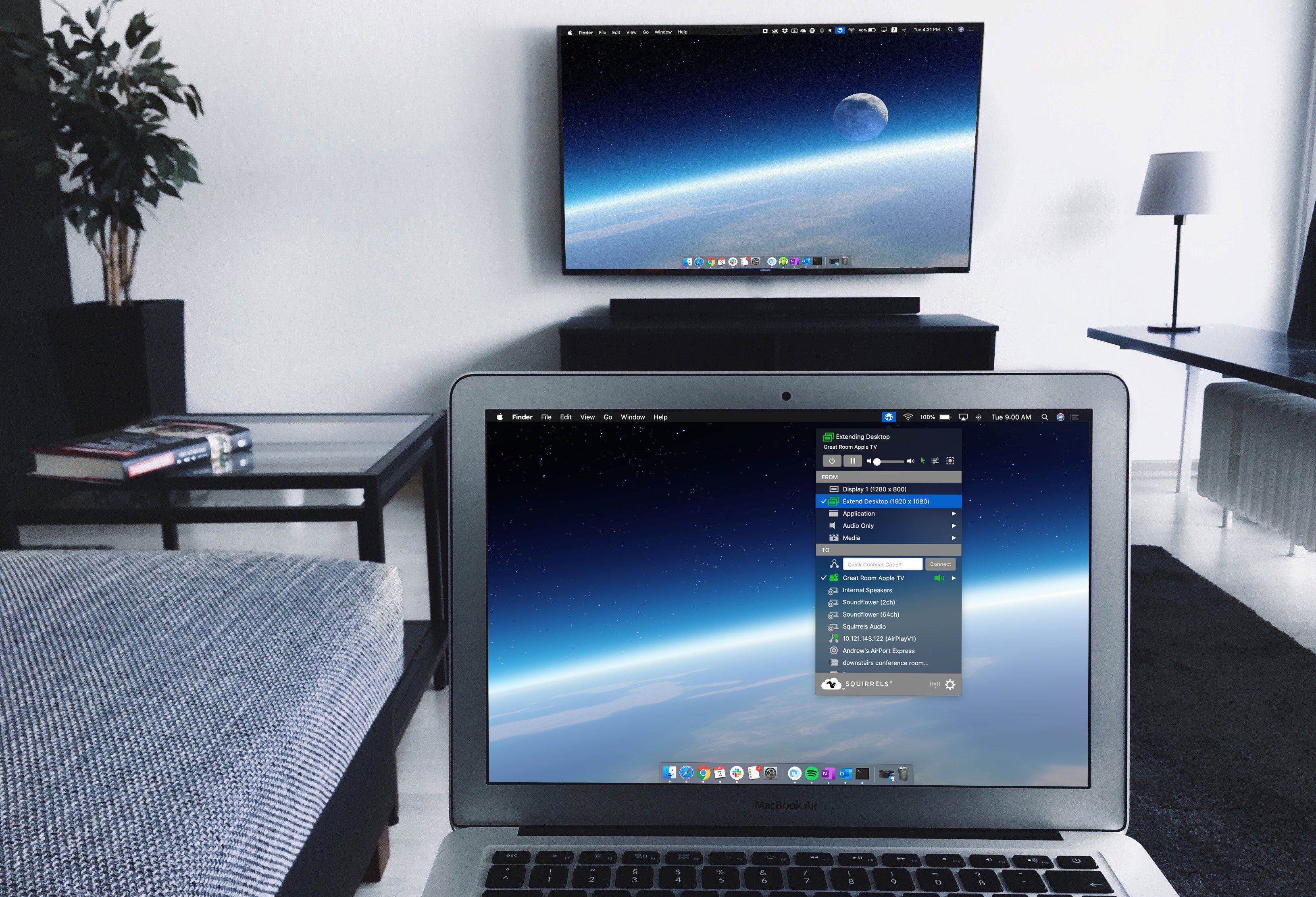 Working from home is a new challenge for many people, especially if you're missing your office setup when you're working from the living room. All those web conferences, screen shares and remote calls can clog up your computer's desktop really quick. If your work from home setup could use an extra monitor, AirParrot 3 can help.
AirParrot 3 is an app for your computer that can stream and send content to a number of wireless receivers, such as Apple TV and Chromecast. One feature that makes AirParrot key for users working from home is the ability to wirelessly extend your desktop to another display. That means if you have an Apple TV or Chromecast at home, you can extend your Mac or Windows desktop to your TV. This guide shows you how to turn your Sony, Samsung, Vizio, LG or other TV into a wireless extended desktop display for your computer.
Why use AirParrot instead of AirPlay on Mac? A lot of reasons:
Share specific apps and keep the rest of your desktop private
Not just Apple TV — share your screen to Chromecast and other wireless receivers
Fast, smooth experience when extending desktop — no jittery or blank screens
Share to multiple receivers at once. Connect to up to five displays simultaneously
Extend your Mac or Windows desktop to your TV
Step 1
Download and install AirParrot on your Mac or Windows computer.
Step 2
Make sure your wireless receiver (Apple TV, Chromecast or other) is on and plugged in to your TV.
Step 3
Connect your computer and wireless receiver to the same wifi network. Connect your receiver to ethernet if possible. You'll have better connection quality that way.
Step 4
Open AirParrot on your computer and select "Extend Desktop" from the dropdown menu.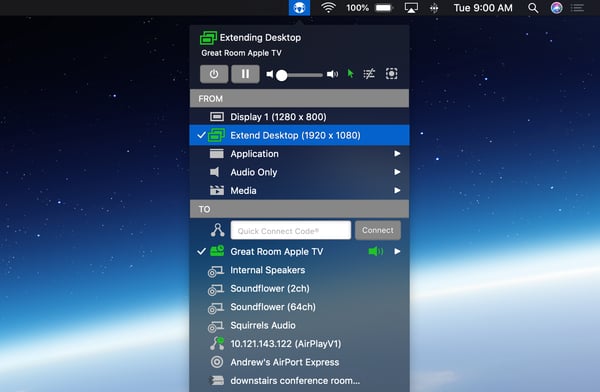 Step 5
Select the name of your receiver from the list.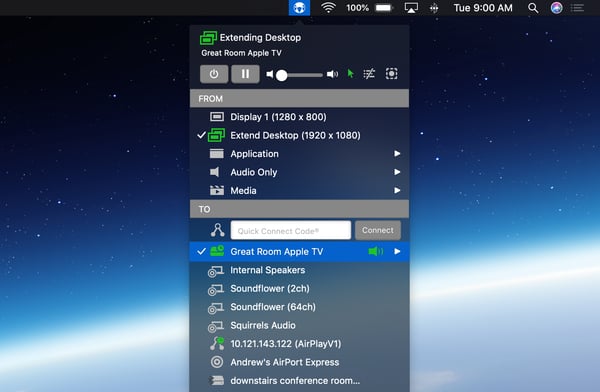 Your computer's desktop will now be extended to your TV.
This is just one quick way AirParrot can help turn your home into a more productive workspace. Subscribe to the Squirrels blog for more tips on working, learning and teaching from home.
Last updated May 27, 2020