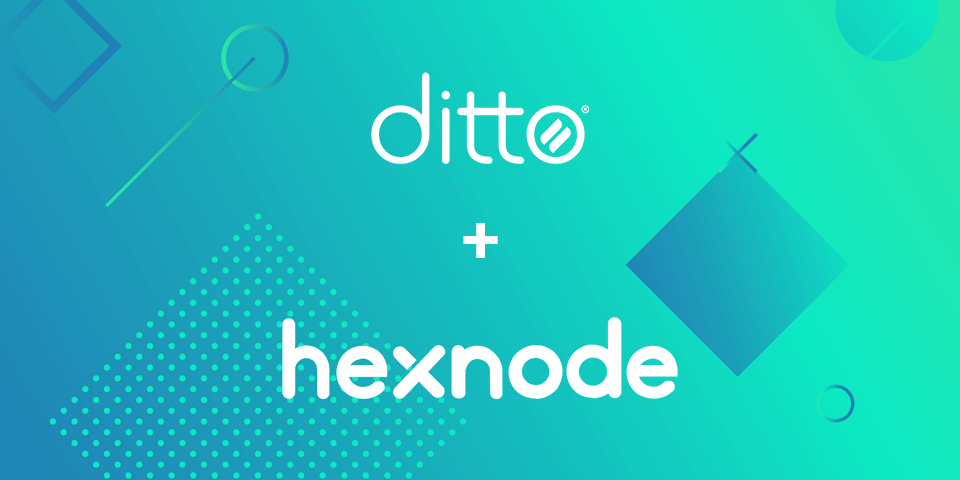 Squirrels is excited to announce its new partnership with Hexnode, the San Francisco-based enterprise software division of Mitsogo Inc. that specializes in mobile device management (MDM) and unified endpoint management (UEM). The partnership brings Ditto screen mirroring and digital signage software to the Hexnode Marketplace, allowing users to simplify and streamline Ditto deployment.
Hexnode users can now remotely deploy and install Ditto tvOS Receiver software to any number of Apple TVs across an organization or campus in minutes. The addition of Ditto to the Hexnode Marketplace enables Hexnode users to quickly transform any display into a digital sign or wireless collaboration resource.
MDM solutions like Hexnode enable large-scale Ditto deployments without consuming the time and resources typically required for large technology deployments. It reduces deployment time from hours or days to minutes.
Hexnode also enables Single App Kiosk mode, allowing Apple TVs to be locked into the Ditto receiver application so Ditto is always ready to deliver screen mirroring and/or digital signage.
Get step-by-step instructions for Ditto tvOS Receiver deployment using Hexnode.
Bringing Ditto to the Hexnode marketplace makes it more accessible to a wider range of schools and organizations as Squirrels continues to improve the account admin, deployment and setup experience.
Hexnode users can create a Ditto account today and start a 30-day free trial.