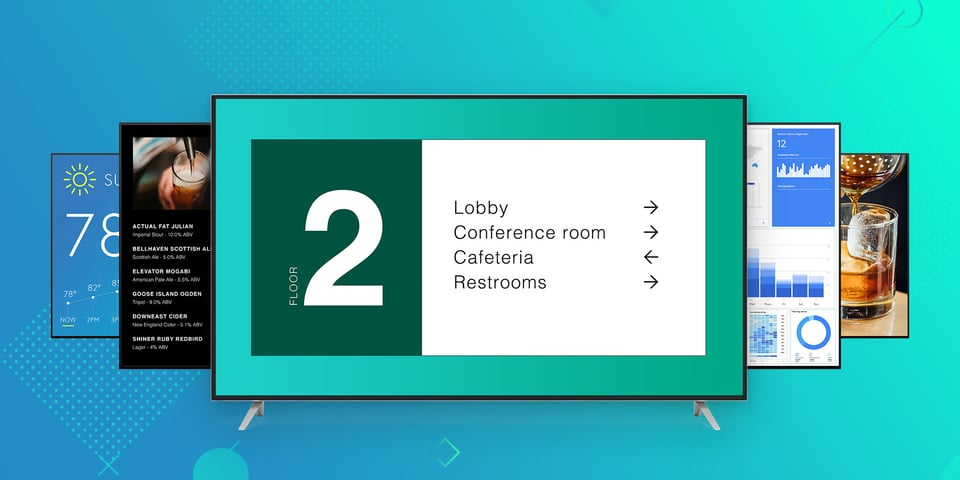 Today we're excited to announce a major new Ditto release. Ditto digital signage is now available for all of your displays.
People all over the globe rely on Ditto to wirelessly present devices to larger displays quickly and reliably. Now use Ditto to turn blank displays into always-on digital resources.
Ditto gives you everything you need to love your screens.
Digital Signage + Screen Mirroring
Mirroring devices to the big screen has always been quick and easy with Ditto. Now, Ditto digital signage lets you maximize your displays at all times.
Sometimes you need screen mirroring. Other times you need digital signage. Sometimes you need both. Ditto keeps your people educated, your audience informed and your customers engaged. Instantly switch between digital signage and screen mirroring when needed.
Templates
Designer-made templates make creating beautiful signage content a breeze. Don't worry about having a graphic designer on hand. Easily customize any of our free digital signage templates with your own content.
These signage templates are available in the Ditto Account Portal today, and we'll continue adding to the current selection to give users even more options:
Menus

Individual menu items
Wayfinding signs
Informational signs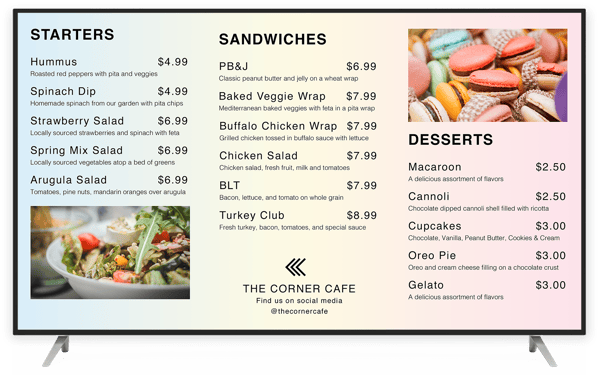 Upload your own media, too. Simply drag and drop image and video files straight into a List inside your Account Portal, and they'll populate on your selected displays.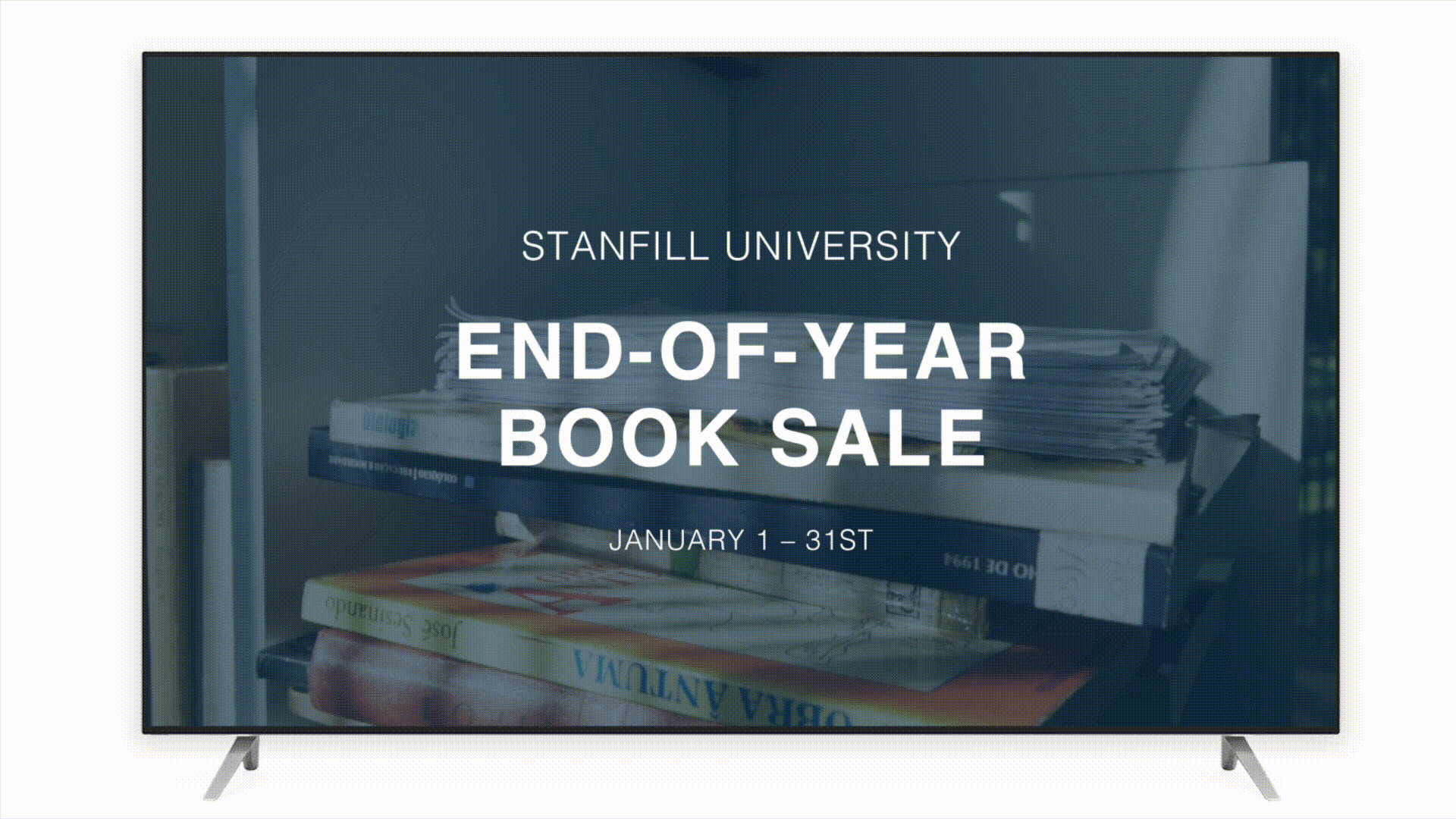 Emergency Alerts
Admins can create and deploy custom alerts or integrate with the Common Alert Protocol (CAP), an international standard for sending public alerts and warnings, to automatically disseminate emergency notifications to displays.
Emergency alerts can be location-specific and happen automatically with CAP integration. A flash flood in Miami will alert your local Florida campus, but won't notify your office in Denver. You can choose to manually send alerts whenever you like.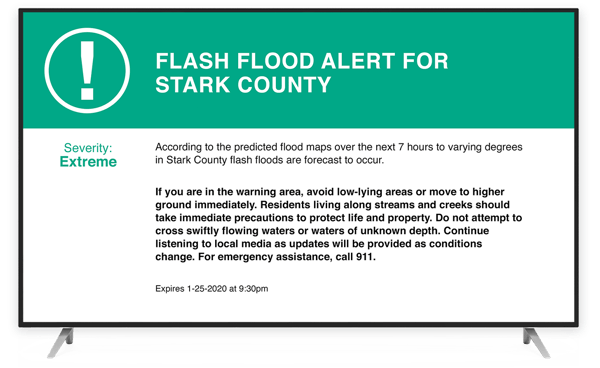 Multi-Display Mirroring
Starting today, devices can screen mirror to multiple displays at once. It's never been easier to share your screen for everyone to see. Wirelessly mirror laptop, phone and tablet screens to numerous displays simultaneously around the room. You can also share up to four device screens to one display at the same time.

While technology at work should make life easier, far too often it makes people hate their devices and hate their screens. Sharing the right content in the right place doesn't have to be a headache. With Ditto, you have everything you need to love your screens.
Digital signage is available today for Ditto tvOS Receiver and Ditto Windows Receiver. Learn which devices are compatible with Ditto.
Digital signage is included in every Ditto subscription at no extra cost. Start a free trial today to effortlessly present devices and bring digital signage to any space. Already using Ditto? Log in to your Account Portal and begin using digital signage today.