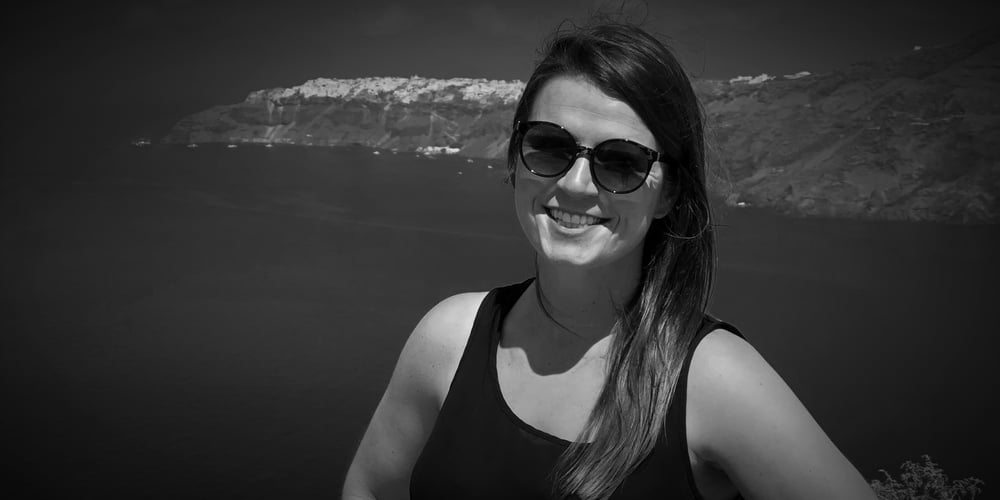 Squirrels director of sales operations Jessica Gritzan never backs down from a challenge. She earned an aerospace engineering degree from The Ohio State University, worked for Lockheed Martin straight out of college and now leads several teams here at Squirrels.
Crain's Cleveland Business took note of her career accomplishments, as it recently selected her as one of Northeast Ohio's Notable Women in Technology 2018.
"I'm honored to be included in a list with such powerful women that are paving the path for future females in tech," Gritzan said.
The list from Crain's includes women across Northeast Ohio who lead in technical fields and inspire girls and women to pursue opportunities in technology – a field with ample potential to expand its much-needed female talent.
"Early in my career I didn't really have a strong female role model that I could identify with," Gritzan said. "It's important to me to be that person for the young females entering the tech space. I hope by telling my story and making a difference, I can inspire girls and women to pursue opportunities in technology. Engineering opens a lot of doors and we can't be left behind."
Gritzan practices what she preaches, as she's inspired many of the women who work at Squirrels.
"Jessica is a force, and there is nothing she cannot accomplish," HR representative and administrative assistant Erica Betz said. "Jess makes the time to be a voice of reason, professional guide and sister to her coworkers. I am so grateful for her steadfastness, determination and relentless passion for her work and the people around her."
"When I first started at Squirrels, I was new to the tech industry and my move here was a complete career shift," senior account executive Danielle Walker said. "Jess gave me personal insight and perspective on exactly what it meant to be part of the Squirrels team. I'm amazed at her ability to keep a pulse on everything happening and still lend an ear to anyone who walks into her office. It means a lot to have a leader who wants people around her to succeed."
Program manager Emily Carle Hafer agrees: "As a woman in technology, it can be a bit jarring to see a lack of representation in the field. With Jess leading the way, I saw my place as a woman in tech and worked to make it an inclusive place for the women around me. On the floor of a major EdTech conference with 20,000 people, I knew my worth and was confident in my knowledge because I learned from Jess."
Account executive Connal Kelly said, "Jess has always been honest and direct, which I appreciate. She has been a true sounding board for me in my work and personal life. She listens and is a good friend."
From staff accountant Jazmine Sommers: "It's obvious that Jess is passionate about her job and goes to great lengths to ensure everyone is as successful as they can be. Jess has been a wonderful resource for me and my department in more ways than one."
"When you work with Jess, you can't help but notice how driven she is," staff accountant Amanda McConnell said. "From the first day I met her, she has been a resource and a teacher. She's willing to take time from her day for others. She is a brilliant business mind and I am honored to work with her."
From all of us at Squirrels, congratulations, Jessica!
Read the feature from Crain's here.