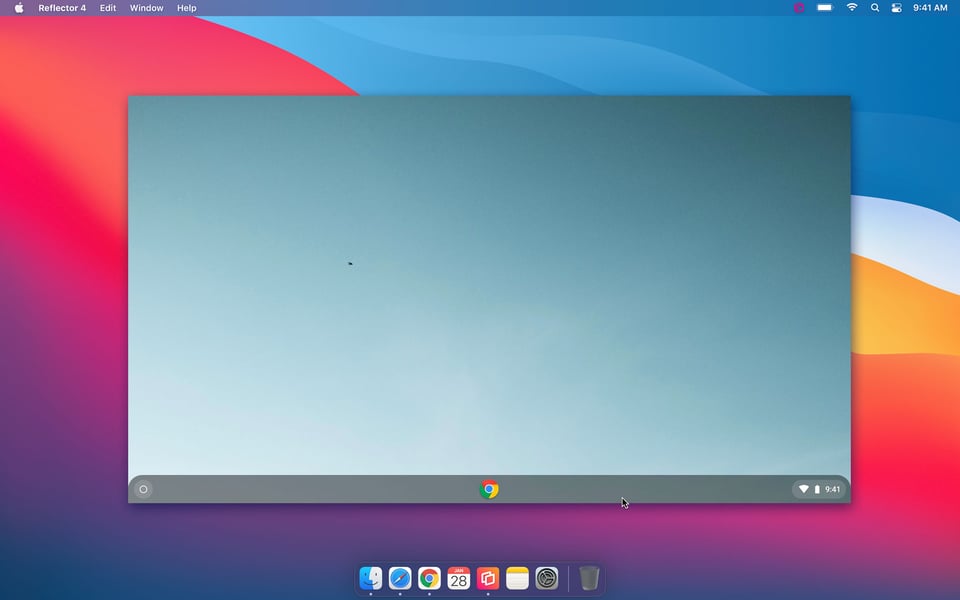 Many educators and consumers use Reflector to wirelessly mirror their Chromebook screen to another computer. People often ask us why they can only mirror a single internet browser window (the Chrome browser) instead of the entire Chromebook screen. We've got good news: It is possible to mirror an entire Chromebook display to any Reflector-enabled device or Apple TV.
To mirror your Chromebook screen to a computer running Reflector:
Make sure the computer you want to display the Chromebook screen is running Reflector. Get it here.
On your Chromebook, click the control menu in the bottom right corner of your screen (near the clock).

Select "Cast devices available" to see a list of all Reflector-enabled computers that are available.
Select the computer that you would like to mirror your Chromebook display to.
Then select "Internal Display" from the Google Cast window.
Your entire Chromebook display is now wirelessly mirrored to your Reflector-enabled computer.
Remember, you can mirror audio and connect multiple Chromebooks to Reflector at once, as well as iPhones, iPads, Surface Pros and Android devices. You may also change mirroring quality in the bottom right window to best fit your preferences.
To mirror your Chromebook screen to Apple TV:
For a greater range of Chromebook mirroring features in educational environments, check out Ditto. Ditto allows students and teachers to wirelessly mirror a Chromebook screen to Apple TVs and other devices. See how Ditto makes collaboration easy for schools here.
Last updated 9/23/21