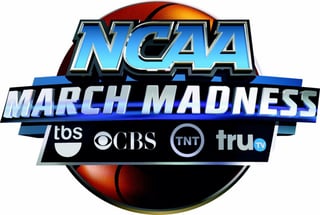 The occasional downside to cord cutting is figuring out how to watch the shows you want to enjoy live on your TV. It's just a matter of figuring out where to watch and making sure you use the right streaming service.
If you're here in anticipation of the upcoming March Madness games, you'll be thrilled to know that there are no shortages of ways for cord cutters to watch every March Madness game on TV. While many of these services will also offer mobile viewing, this article will focus specifically on TV streaming.
The March Madness App
The March Madness app usually requires a cable login, but if you want to watch the CBS games without being a cable subscriber, you can. Without a login, you get three-hours free for the other games, too. It's important to note that if you want to watch the CBS games without cable, you usually have to watch on mobile devices or on a computer. Watching on TV generally requires a cable login. However, there are some work-arounds to this.
Using your computer, just go to the March Madness Live site like you would to watch the game. From there, you can wirelessly send the games from yoru computer to your TV using AirParrot software on your computer. AirParrot allows you to wirelessly display your computer screen on a Reflector-enabled device like Amazon Fire TV. You could also use AirParrot to send your computer screen to Apple TV or Chromecast. Note, if you're looking to try this on your Roku, it won't work at this time.
CBS All Access
CBS All Access is another option if you want to watch CBS games on your TV. All Access is $6 a month and 80% of the country receives live stream access. On-demand access is also available. Roku, Chromecast and other streaming devices will work to allow you to watch on your TV. You get a free week trial, too. Of course, you can watch all of these games free with the March Madness app, so this may not even be necessary for you.
PlayStation Vue
The one streaming service to offer all four channels in one place is PlayStation Vue. You can watch using your PS3 or PS4, Roku, Chromecast and Amazon Fire TV. The base package starts at $30/month and includes CBS (in 80 markets), TNT, truTV and TBS, among other channels. Vue includes mobile restrictions, but that won't cause a problem with streaming on your home TV. You also have access to a cloud-based DVR to record any games you might miss and a free one-week trial if you're a new member.
Sling TV
Sling TV offers a couple of different options, but none of them include CBS. You can watch TNT, TBS and truTV with the service, though. You can choose the Sling TV Blue package with 40 channels including these three for $25/month or the Sling TV Orange package with the Comedy Plus Extra package, which also totals $25/month. Whichever you choose, if you're an Amazon Fire TV user, you can pay $5 more to get access to a DVR. A seven-day trial will kick off your membership and you can watch on TV using all the popular streaming devices like Roku and Chromecast.
DIRECTV NOW
DIRECTV NOW provides access to TNT, TBS and truTV in its $35/month base package. This includes 60 channels and the ability to watch March Madness games on Chromecast, Amazon Fire TV and Apple TV. Roku access is not currently available. Like with the other streaming services, you get one free week at the beginning of your membership.
If you're a cord cutter planning to watch March Madness on your TV using streaming services, these are your best options. All of them will allow you to watch a mix of all the games at a price you can afford.
How To Stream March Madness To Your Television is a guest post from Chris Brantner of CutCableToday.com.