Some of the best days here at Squirrels are the days we release a new app to the world. Months of planning, developing, testing, writing and designing come to an end as we launch the finished product. The only thing left is excitement and anticipation.
Today we're proud to announce the release of our latest iOS app, AirParrot Remote.
AirParrot Remote allows you to control our AirParrot 2 desktop screen-mirroring software from an iPhone or iPad. You can now begin mirroring and streaming from your Mac or PC to Apple TV, Chromecast or any Reflector-enabled device without ever touching your computer. This includes computer apps, videos, audio files, documents and presentations.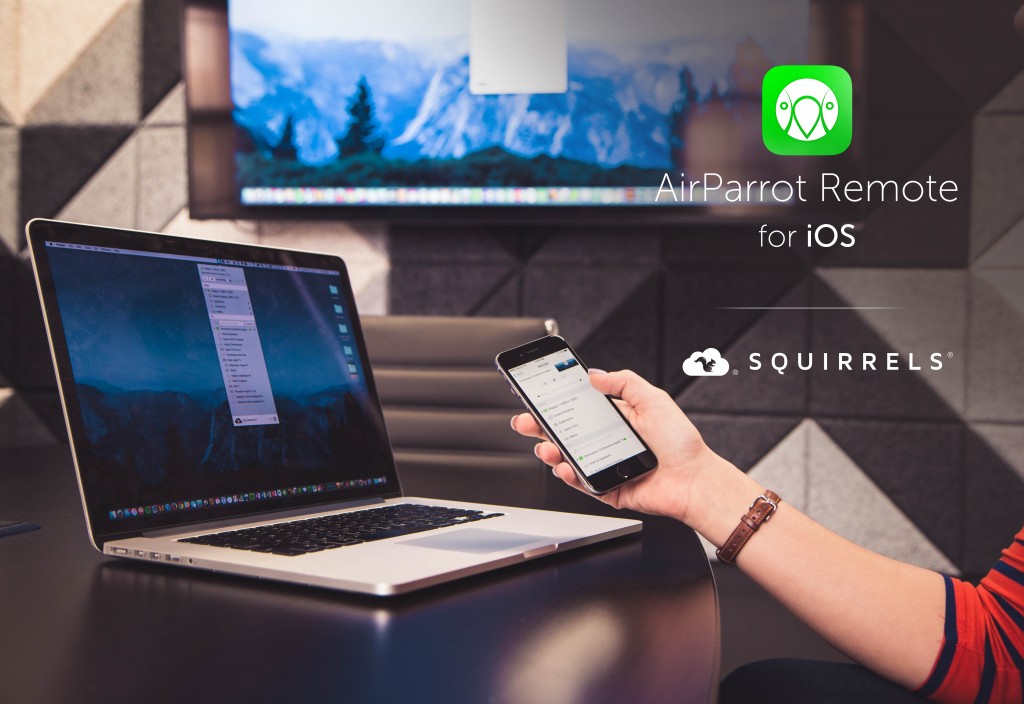 In addition to remote controls for AirParrot 2 features, AirParrot Remote adds important new features.
Remote desktop control
AirParrot Remote can be used to control the mouse and keyboard on any computer running AirParrot 2. Think of the possibilities. Business professionals no longer need to bring their computer into the conference room to mirror a screen or presentation. With the AirParrot Remote app, a user can command a computer located elsewhere in the office to begin mirroring or streaming to the conference room Apple TV or Chromecast.
Similarly, you no longer need to have a computer sitting on the couch beside you to stream and mirror your favorite movies, songs and desktop applications. Do it all from your iPhone or iPad.
Playlist support
AirParrot Remote allows you to create media streaming playlists for the first time. You've all been asking for this feature, and we're happy to give it to you!
Previously, AirParrot 2 users could only select one media file to stream at a time. This was a tedious process for users wanting to stream multiple music files to Apple TV, Chromecast or AirPlay-enabled speakers.
Live desktop previews
The AirParrot Remote live desktop preview feature allows you to check out a real-time view of your Mac or PC screen before you begin mirroring it to an Apple TV, Chromecast or Reflector-enabled device. It's always good to check what's on your screen before you show it to a roomful of people.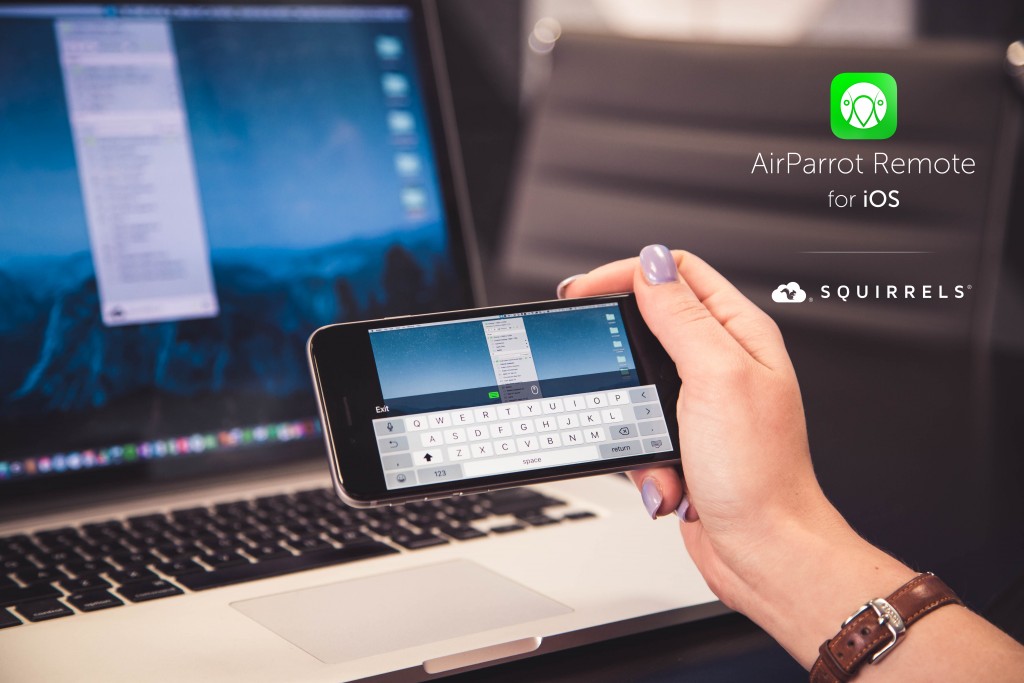 Simply put, we're proud of AirParrot Remote. What started as a simple control app evolved into an entirely new product with a host of new streaming and mirroring features and capabilities for AirPlay and Google Cast technology. We hope you enjoy AirParrot Remote as much as we do!
AirParrot Remote is available now in the App Store for $6.99. If you need our AirParrot 2 desktop screen-mirroring app, you can grab that on our online store for $12.99. If you already have AirParrot 2, make sure you are running the most up to date version, as older versions are not compatible with AirParrot Remote.
For more information about AirParrot Remote, visit www.airsquirrels.com/airparrot/remote. As always, leave any comments or questions in the replies below. We're happy to hear your feedback!