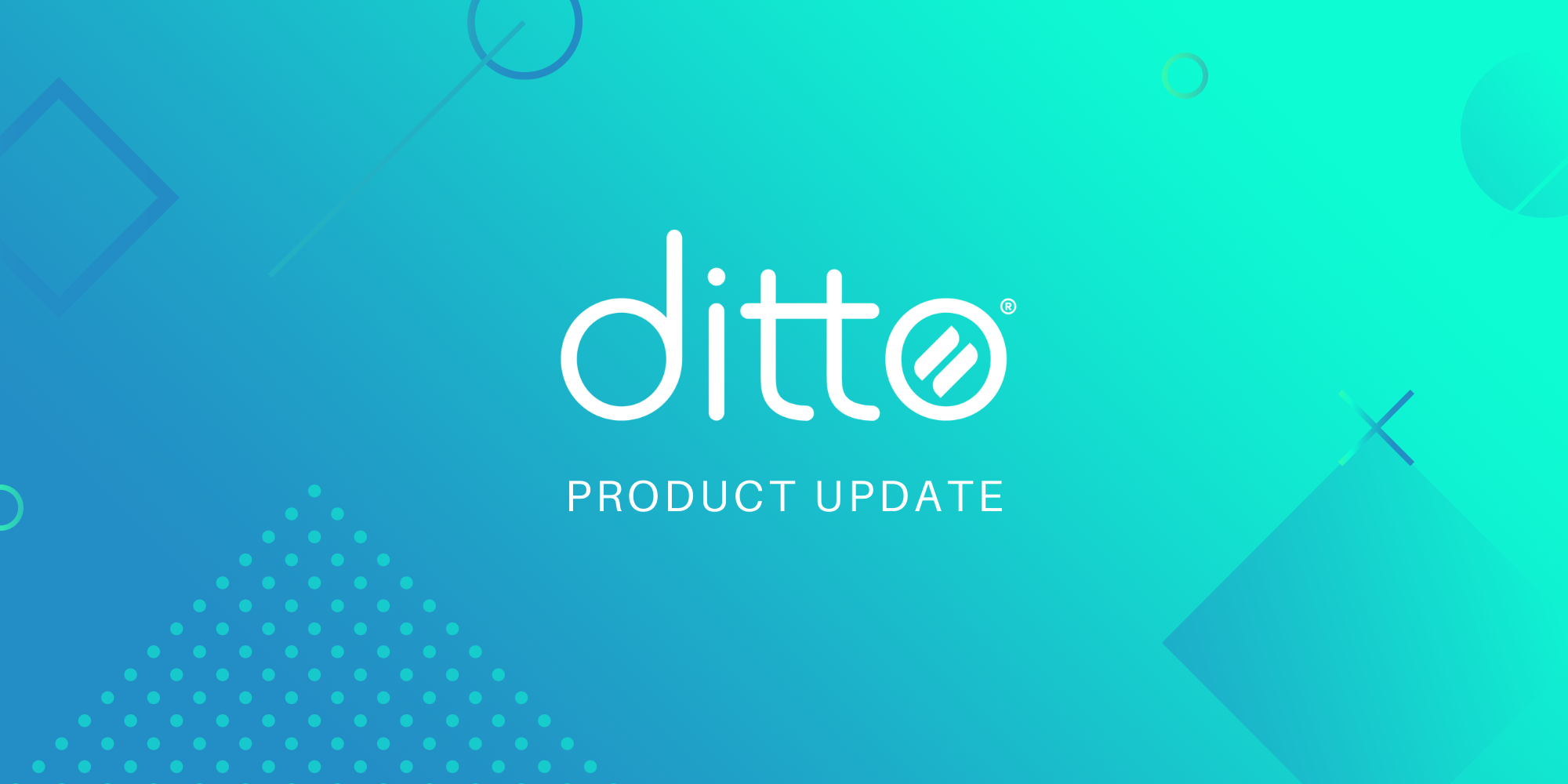 This Ditto update improves account portal performance, enhances multifactor authentication enrollment and more.

Here's what's new in Ditto:
Ditto Account Portal
Added an alert email notification when an admin enables multifactor authentication (MFA) for a user
Fixed a bug that caused an error when linking to the Ditto account portal
Fixed a character limit issue with the COVID-19 Occupancy signage template
Added caching to improve account portal performance under heavy load times
Miscellaneous bug fixes and improvements
Visit our Knowledge Base if you have questions.
Don't forget: Subscribe to our blog so you never miss an update.