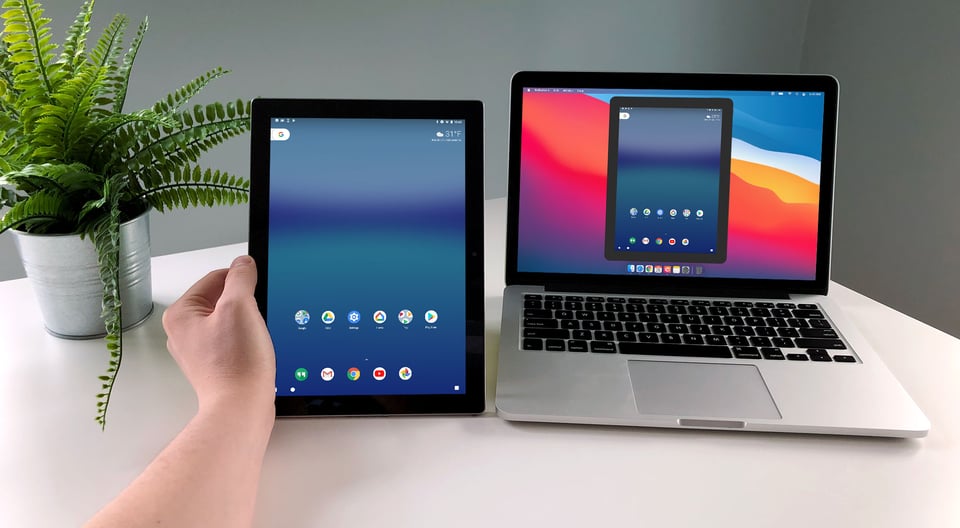 Note:
In a recent update made by Google, the Google Home app no longer supports screen mirroring to a wide range of receiver technology. However, natively screen mirroring your Android device to your computer still works great. This guide shows you how.
Ignore everything below this. Get answers to your questions by clicking the link above.
Wirelessly casting your Android phone or tablet to your computer is easy.
With the right tools, you'll be mirroring your screen in seconds.
What you need:
Google Home app on your Android device
Reflector app on your computer
If you're an Android user, you probably have the Google Home app installed on your device. If not, go ahead and download it now from the Google Play Store. It's free.
Then, download Reflector to mirror your device screen to your computer.
Reflector is an app that turns your computer into a wireless mirroring receiver. It works on both Mac and Windows computers. With Reflector, you can mirror and record devices straight to your computer screen—no cords attached. Buy it or
.
How to mirror your Android phone or tablet to any Mac or Windows computer using Google Home:
Not using the Google Home app? Learn how to mirror your Android device with its built-in casting feature.
Step One
Download and install Reflector on your Mac or Windows computer. Make sure your Android device and computer are connected to the same wifi network.
Step Two
Open Reflector on your computer.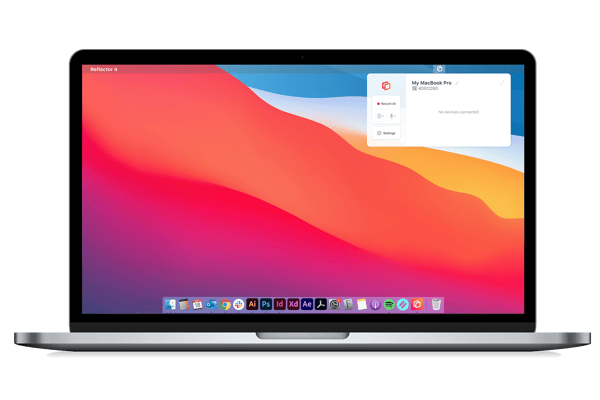 Step Three
Unlock your Android device and open the Google Home app.
Step Four
Inside Google Home, tap the Account icon.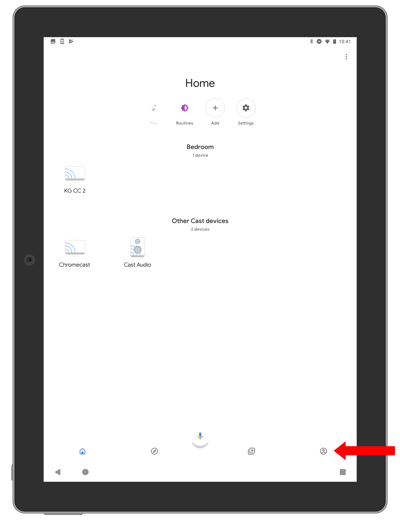 Step Five
Once inside the account tab, tap "Mirror device." Then tap the Cast Screen/Audio button.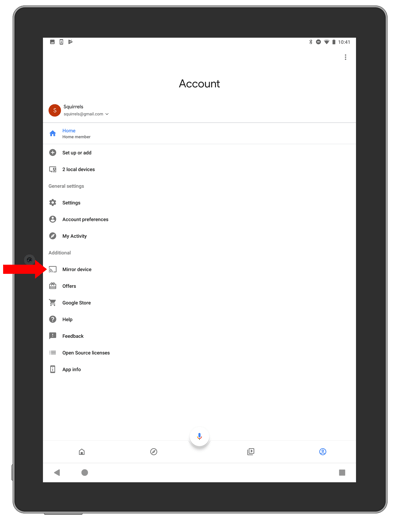 Step Six
A window will appear displaying available wireless receivers. Select your computer from the list.
Note: As part of a recent update made by Google, this step is no longer available. Reflector-enabled devices and various other Google Cast receivers will not appear as a receiver in this list. However, screen mirroring Android devices still works great with Reflector. Just use this guide instead.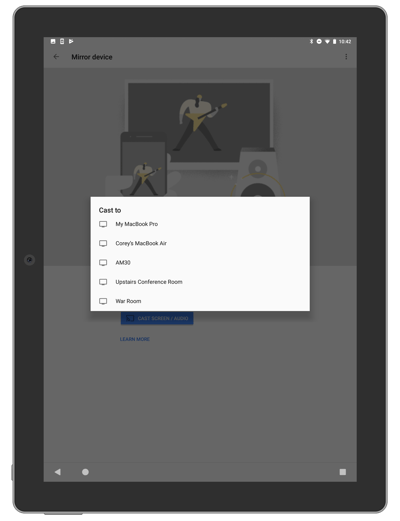 Your Android phone or tablet screen is now wirelessly mirroring to your computer. Anything you do on your Android device will reflect on your computer display in real time, including audio.
Not using Android?
Reflector allows you to screen mirror iPhones and iPads, too. In fact, you can mirror multiple devices and both operating systems at the same time, side-by-side.
Learn more about everything you can do with Reflector.
Related Reading
Last updated 1/25/22