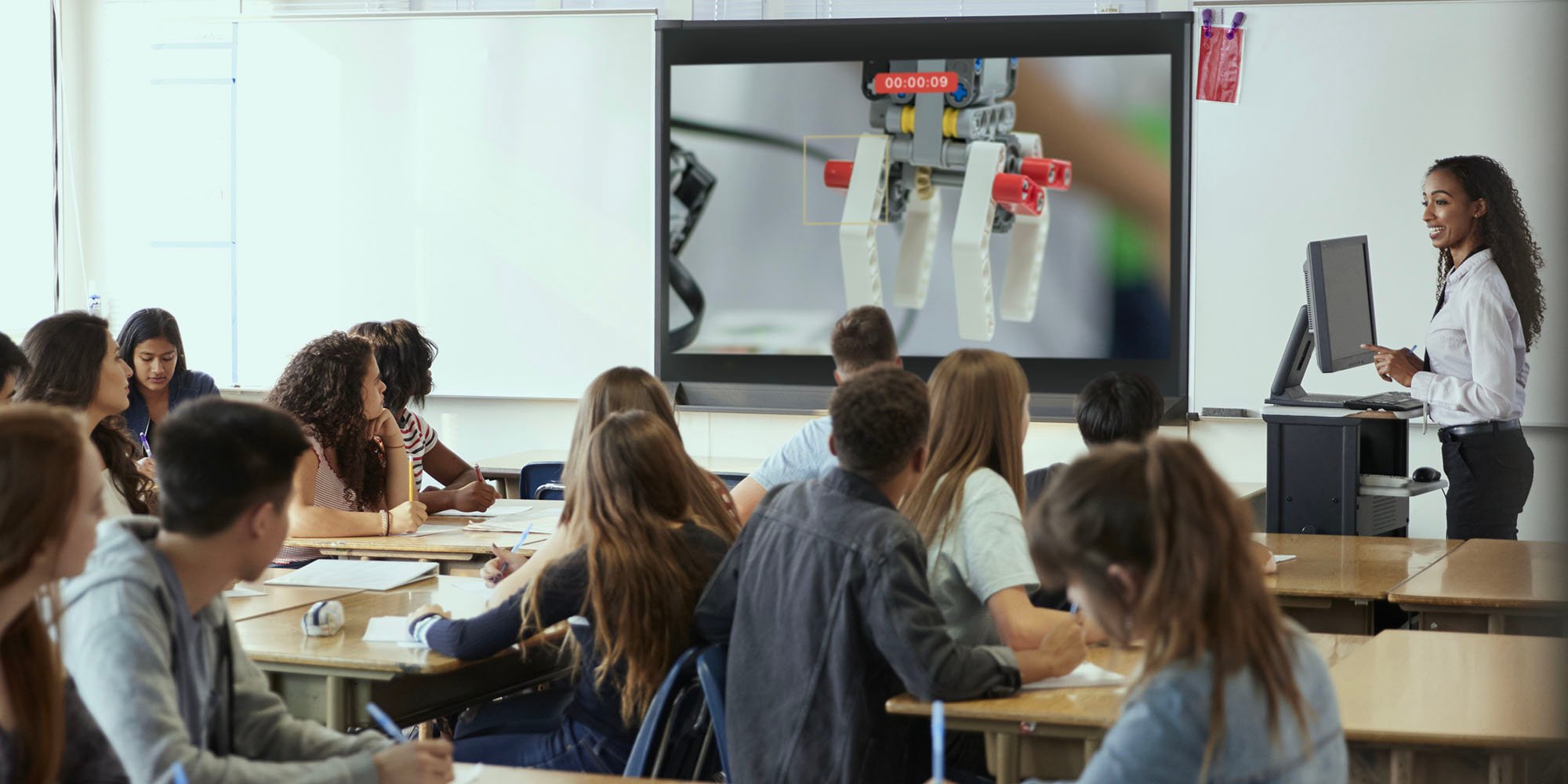 Your clunky document camera setup should be better. And less expensive. And wireless.
Educators and students use Ditto software to wirelessly present their device screens in large group settings. But Ditto has another huge classroom benefit — it turns any mobile device into a wireless document camera. Use Ditto to display the camera view of your phone or tablet live to the big screen in any room.
You don't need expensive setups, cables, lenses or lights cluttering up the classroom. Better yet, Ditto eliminates the need for hardware like physical document cameras and classroom visualizers.
This guide shows you how to use common devices like an iPhone, iPad, Android phone or tablet to display in-person work to the big screen.
How to use Ditto to turn your phone or tablet into a wireless document camera:
Before you begin, a little setup is required. If your organization already uses Ditto, skip to Step 1. Setup should only take about 10 minutes. First create a Ditto account (30-day free trial available).
Then set up Ditto on the classroom display that everyone will be viewing. This will require an Apple TV or Windows device connected to the display. Learn how to set up Ditto here.
Now you're ready to use your mobile devices as wireless document cameras.
Step 1
Open the Ditto Connect application on your mobile device. If you do not already have the application, you can download it for free here.
Step 2
Make sure the Ditto Receiver application is open on your Apple TV or Windows device.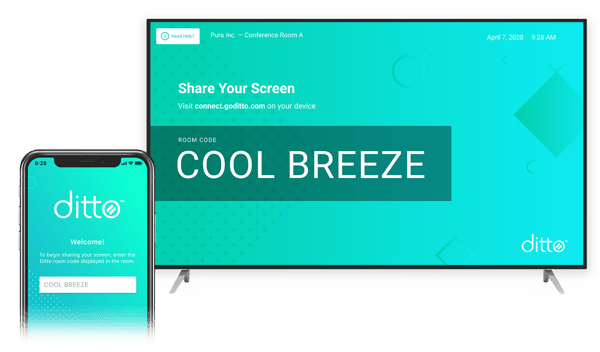 Step 3
Begin mirroring your mobile device screen with the Ditto Connect app. Find quick step-by-step instructions to do this with every device here.
Step 4
Open the camera app on your mobile device. Place your device within view of the teaching materials you'd normally use a document camera for, such as a notepad, textbook, diagram or model.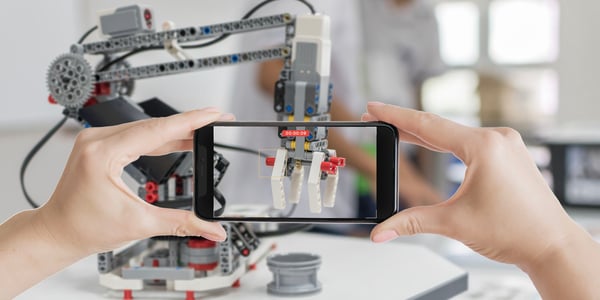 Ditto will wirelessly display anything in view of your device camera to the big screen for everyone to see. No document cameras, cables or lights required.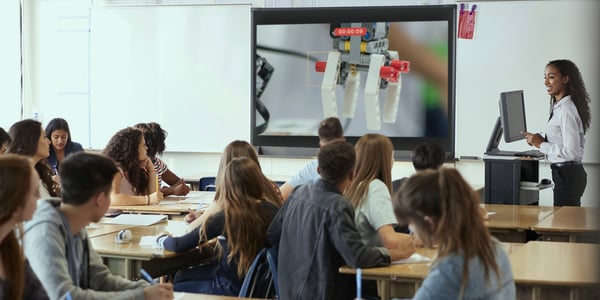 Tap the Stop Sharing button inside the Ditto Connect app to disconnect from the large display.
Pro Tips:
You can share up to four device screens simultaneously with Ditto, allowing you to have four document cameras operating on one display.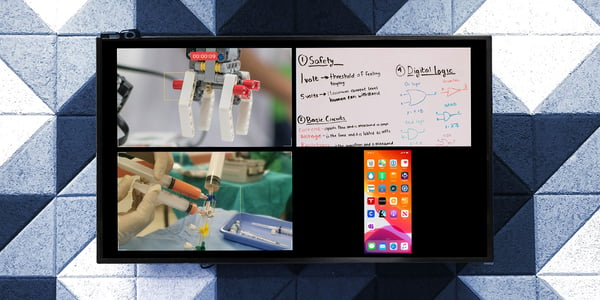 You can walk around the classroom with your device and immediately show student work using Ditto as a document camera.
Need some ideas for what to capture using your mobile device as a document camera with Ditto? Here are a few:
Annotate texts and documents
Show 3D models and prototypes
Write out calculations and formulas
Demonstrate medical and athletic training procedures
Examine microscope slides
Teach culinary techniques
Need help with your document camera setup?
We got you: Get in touch here to talk to a member of our team directly. We'll walk you through the benefits of Ditto, how to set up your displays and how anyone in your organization can turn their device into a document camera.
Get all your screen mirroring questions answered. Read The Ultimate Screen Mirroring Guide.
Working and teaching remotely?
If you're working or teaching remotely, use Reflector software as a wireless mobile document camera instead of Ditto. See this complete guide to using Reflector to replace your document camera for distance learning. You will need Reflector for live remote classes over Zoom and Microsoft Teams as well as recorded teaching sessions.
Related Reading