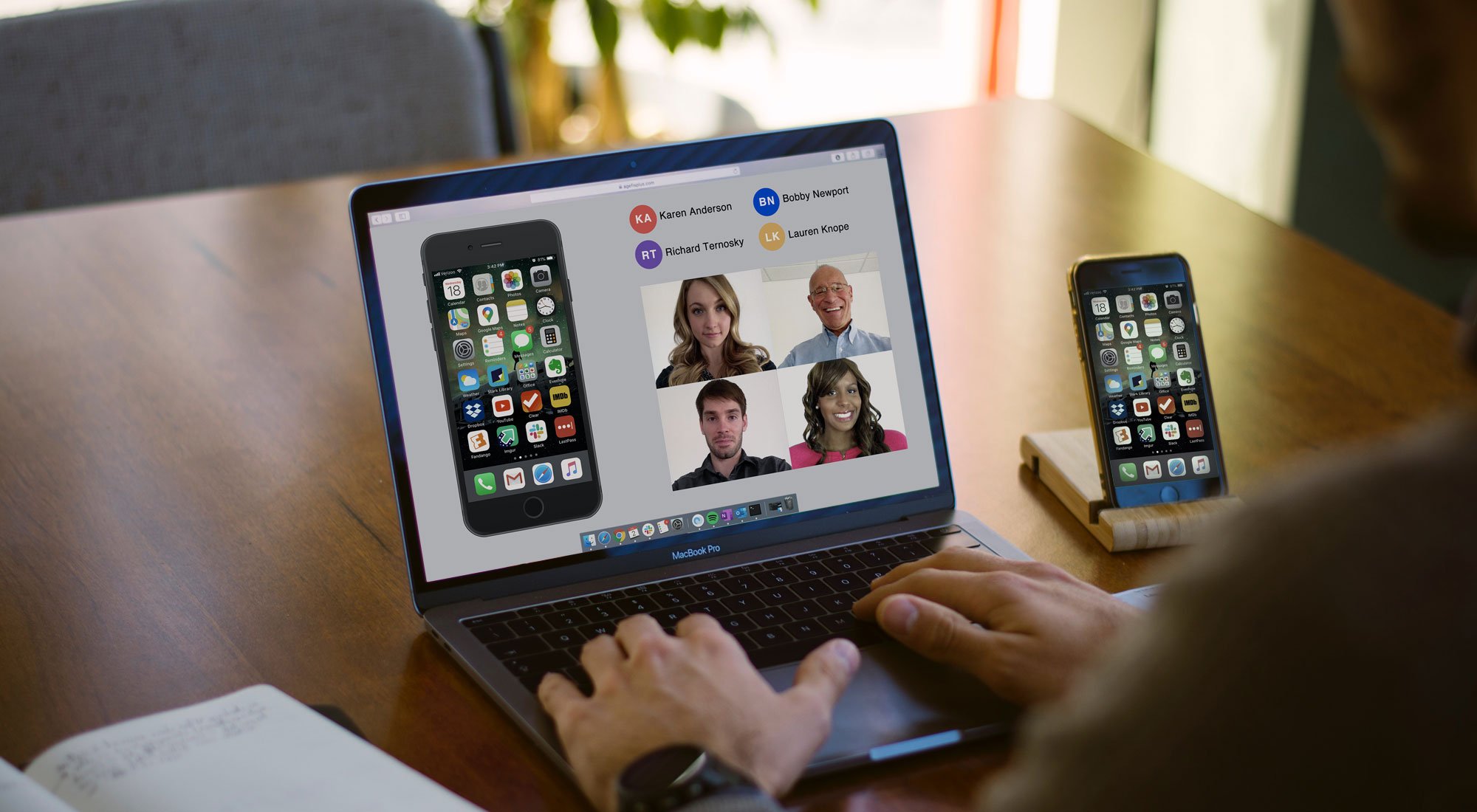 One of the most important ways to collaborate and share information while working remotely is to share your screen. While screensharing for your computer is built-in to most popular web conferencing software today, it's not as easy to show everyone your mobile device or additional computer displays. This guide shows you how to share your iPhone, iPad and Android screens.
In addition to your preferred web conferencing software like Zoom, GoToMeeting or Microsoft Teams, you only need one app to share your mobile device: Reflector 3.
Reflector is a desktop app that turns your computer into a wireless receiver. That means you can screen mirror almost any device directly to your computer without any cables or adapters. This is vital if you need to share screens from your phone, tablet or another computer during a web conference. Read on to learn how.
How to Share Your iPhone, iPad and Android Screen to a Web Conference
Step 1
Download and install Reflector on your Mac or Windows computer.
Step 2
Make sure your computer and mobile device are connected to the same wifi network.
Step 3
Launch Reflector and open your preferred web conferencing tool on your computer.
Step 4
Within your web conferencing tool, select the option to share your screen.
Step 5
On your mobile device, open the screen mirroring/cast options and begin screen mirroring to Reflector.
Not sure how? Check these out:
Your computer desktop and mobile device will now be shared to everyone in your meeting.
Pro Tip:
You can share more than just mobile devices. Computers can screen mirror to Reflector, too. If your computer doesn't have a built-in way to cast or screen mirror to Reflector (most computers do), check out AirParrot. AirParrot is an advanced AirPlay and Google Cast mirroring software that includes extended desktop, specific app mirroring, streaming and more.
This is just one quick way Reflector can help turn your home into a more productive workspace. Subscribe to the Squirrels blog for more tips on working, learning and teaching from home.